Western Australia Branch
Welcome to the WA Branch home page!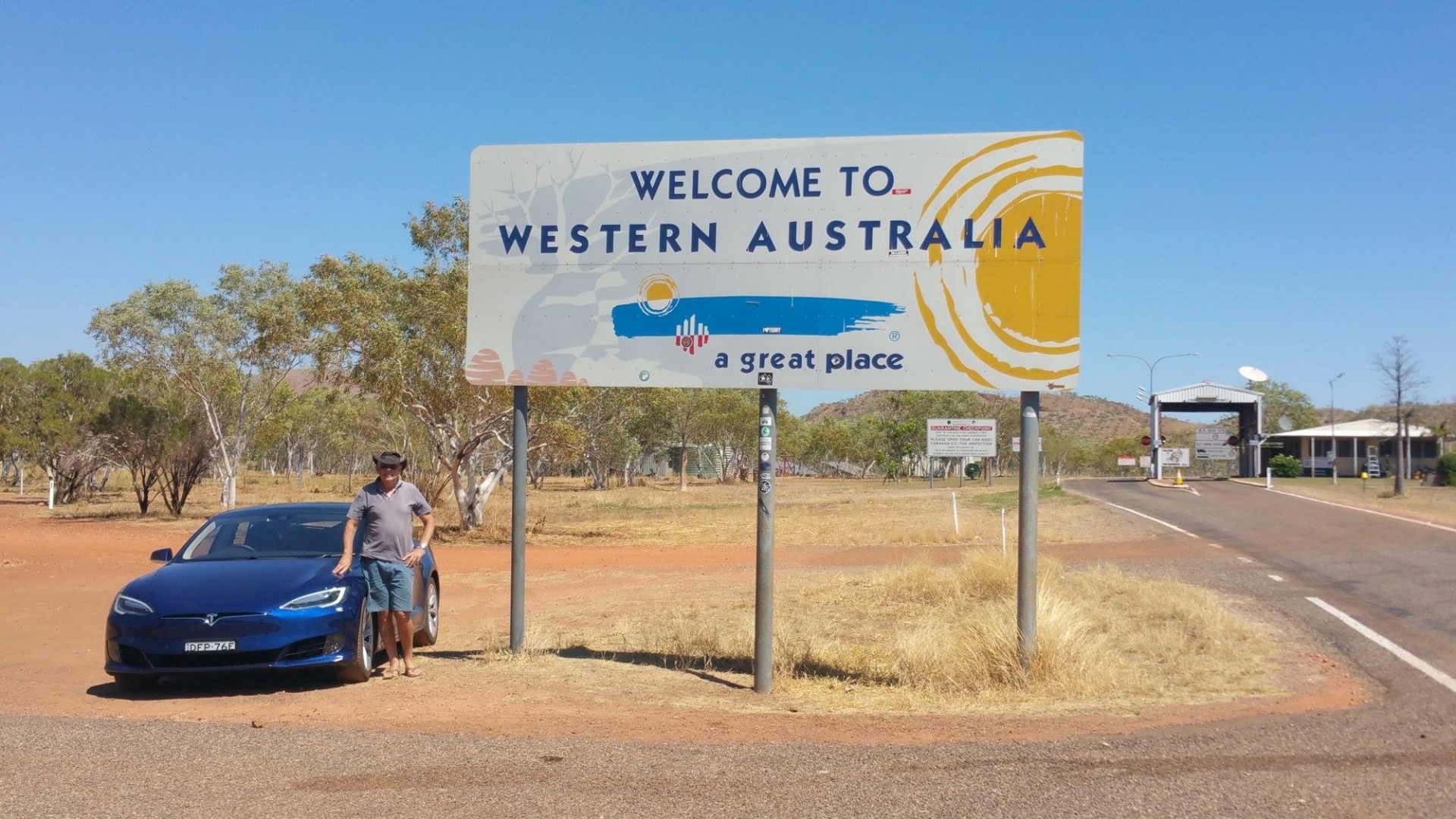 Richard McNeil enters WA from the top end.
Our branch has over 180 financial members and we are highly active in the community. We meet regularly and everyone is welcome - you don't even need to own an EV!
Meetings/Events
We host a few events throughout the year and attend many more community fairs and markets. Our signature event is the Electrikhana, normally held in autumn, but more recently we've been taking it to the regions. In 2023, we will be hosting the AEVA's annual Conference and EV Expo - so stay tuned for more details!
Ordinarily we meet in Perth every second Tuesday of the month except January. We will host the meetings at The Park Business Centre, 45 Ventnor Avenue, West Perth.
Meetings start at 7pm but it is advised to get there around 6:00pm
Contact Ant Day (0416345575) or Chris Jones (0418908002) if you need access to the building.
Dates, times and location details can be found here.
Select the WA member group and then click on Find Events.
We hope to see you at a meeting soon!
Branch Information
The WA branch of AEVA has plenty of experience and friendly advice on all manner of electric transport - whether it be e-bikes, scooters, motorbikes, cars, utes, boats or even flying machines; we have you covered. We can also assist with the design and construction of your own electric car or motorbike, or provide no-jargon advice on selecting a production EV.
Meet the Perth branch committee for 2023:
Chris Jones (Chair) chair@wa.aeva.asn.au
Chris Dodd (Vice Chair)
Antony Day (Secretary) secretary@wa.aeva.asn.au
Bruce Armstrong (Treasurer) treasurer@wa.aeva.asn.au
Chris Jones (Director for WA) president@aeva.asn.au
Other committee representatives are Rob Dean,Glen Elliott, Mark Puzey, Joseph Law, Mitch Bisby, Harald Murphy, Florian Popp
If you are interested in EVs or you would like to learn more, please make contact with one of us or come along to our meetings.
We hope to see you at a meeting soon!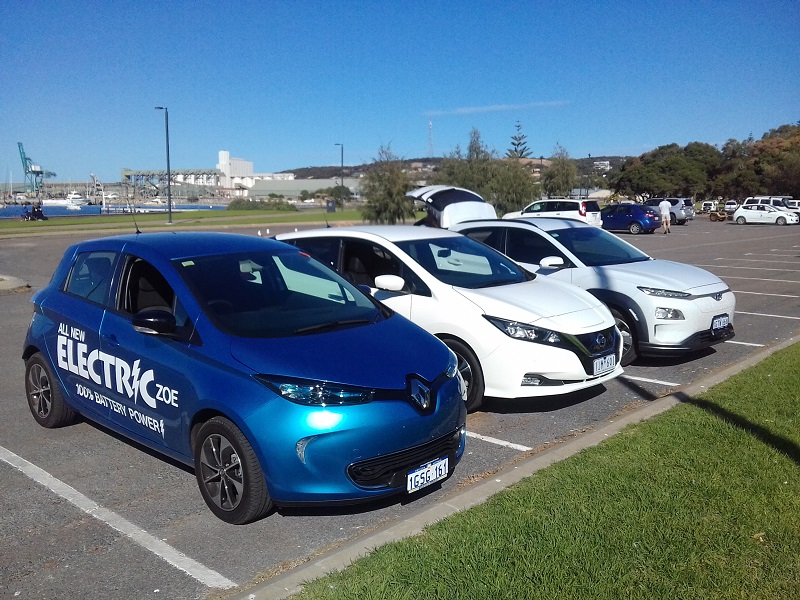 Three EVs at the Esperance foreshore
Interested in joining AEVA?
To join the AEVA, click on the membership tab above and fill in the details. Once a member you'll get regular email updates.
To be put on our mailing list for non-members please click here.

Contact
For more information on the WA Branch or other EV matters, please contact Chris Jones: 0418 908 002 or president@aeva.asn.au
Don't forget to visit some of our business members based here in WA - links below!