Sustainable Canberra Expo 2023
AEVA-ACT was a standout partner at the ACT Governments Sustainable Canberra Expo on 13th & 14th October. A great variety of member owned EVs were on display with the owners eager to talk about their EV and offer a ride in them. The expo included EV displays from some car companies, importers, TOCA, and the ACT Governments growing fleet of EV vehicles including a fire truck, lawn mowers, excavators and tip-truck.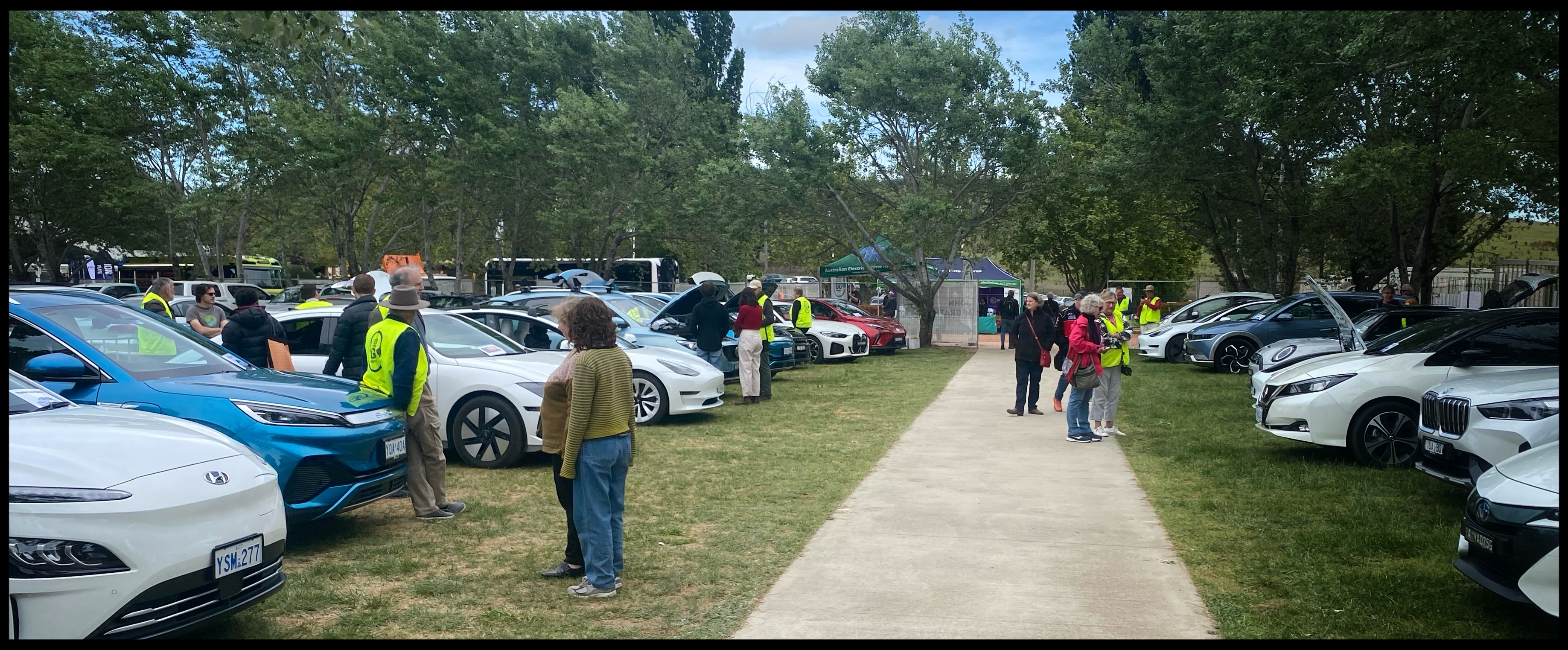 AEVA-ACT also had an inside stall promoting membership and advising people about the AEVA outside display and rides. The stall featured a traffic lights theme, solar power and an "serious" electric motorbike to attract attention.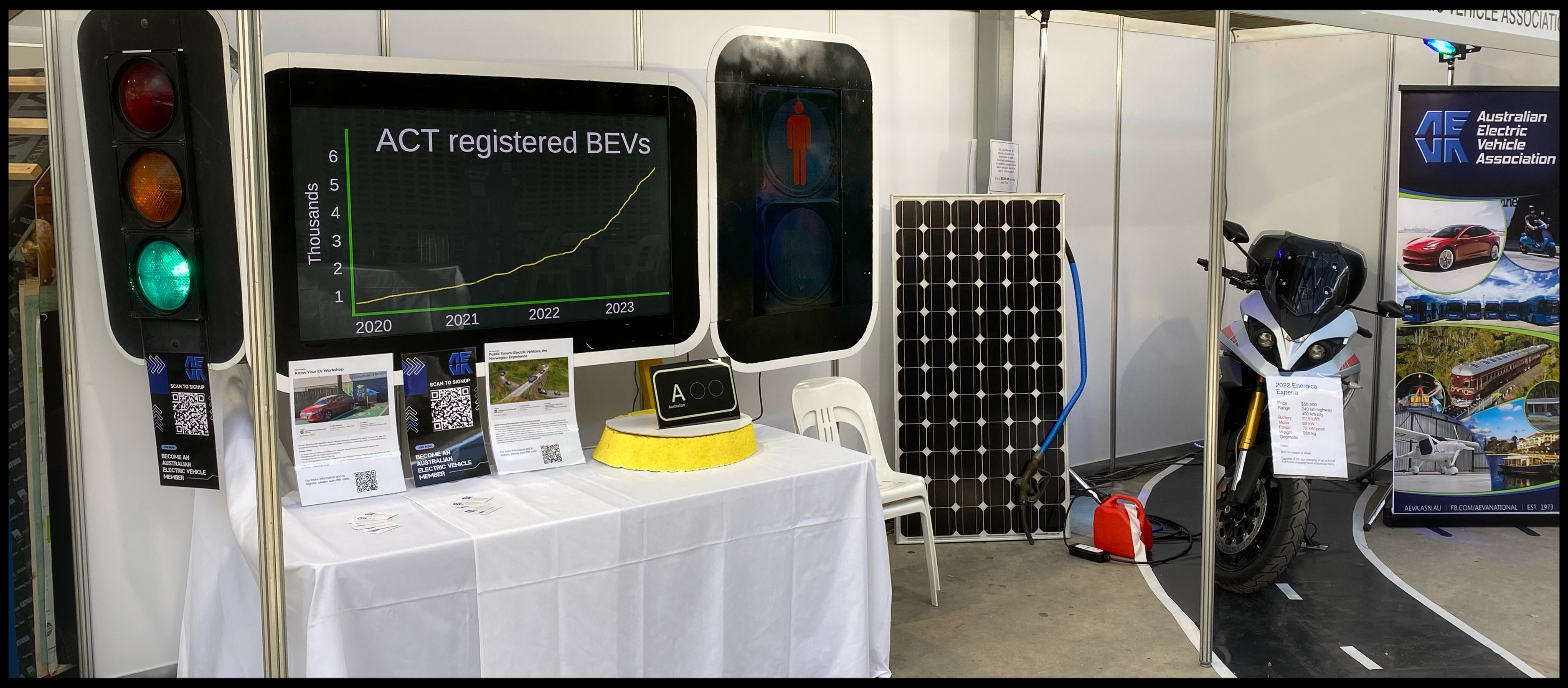 Click here for short 12 second video of stall.