New Hobart Waterfront Chargers by TasPorts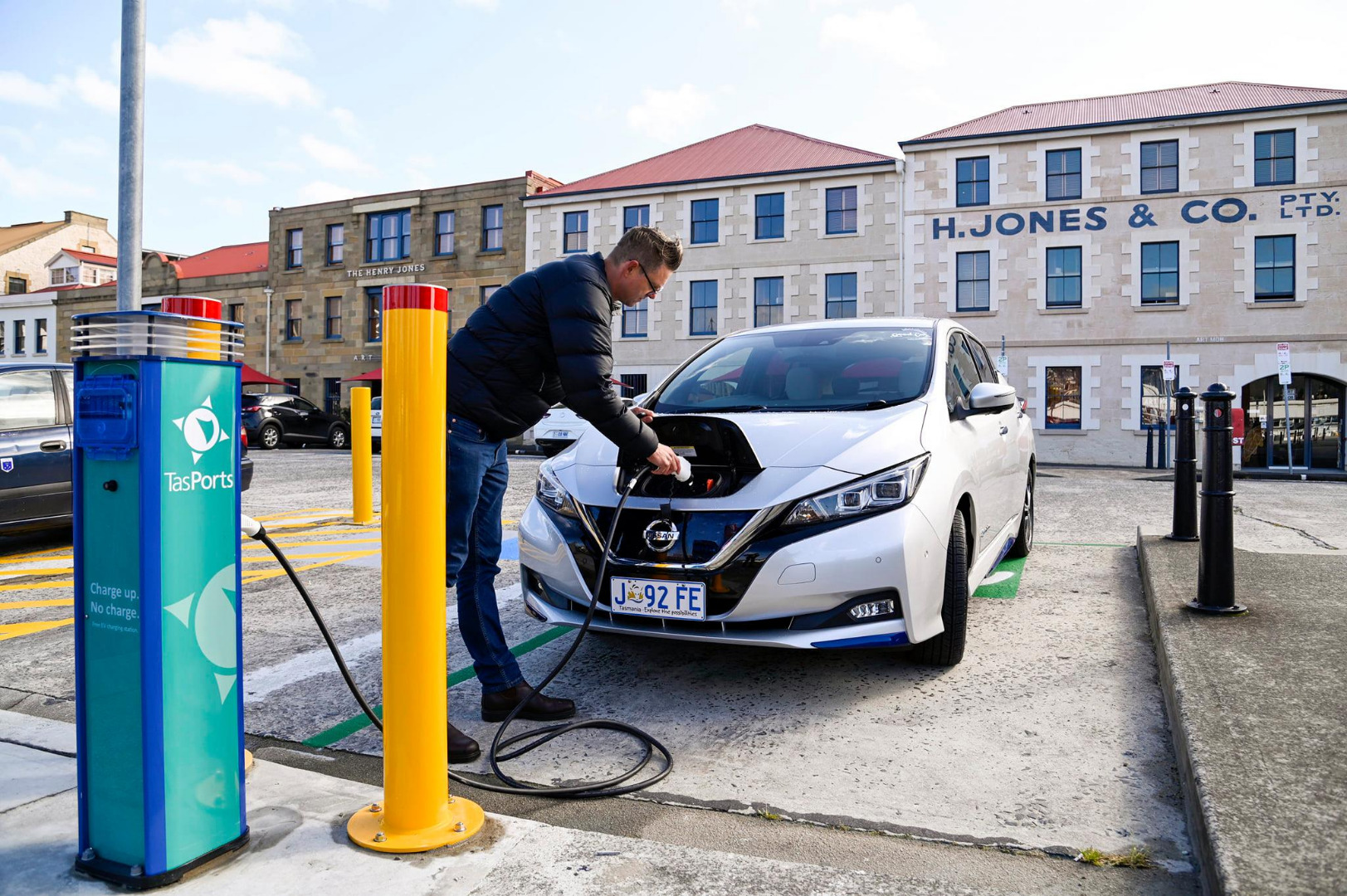 TasPorts has installed two 22 kW AC chargers (type 2 socket) on the Hobart waterfront. Any EV can charge from these, assuming that you have the correct cable to suit your vehicle. The following is from the TasPorts press release of 19/10/20.
TasPorts is pleased to announce the commissioning of two new electric vehicle (EV) charging stations on Hobart's waterfront.
The two new EV charging stations will be joined by a third in the coming months, giving electrical vehicle owners greater choice when powering up in Hobart.
TasPorts Chief Executive Officer Anthony Donald said he was proud the organisation had delivered the new additions to Tasmania's growing EV charging station network.
"In line with TasPorts' commitment to ongoing sustainability, we hope that by installing these chargers on Hobart's waterfront, we enable more people to consider electric vehicles", Mr Donald
said.
"In addition, as we continue to navigate a COVID-19 recovery, we'd encourage users to take the opportunity to explore and enjoy waterfront venues and businesses while their vehicles are
charging," Mr Donald said.
Manufactured by Australian company M-Tech Solutions, the Type 2, 22kW fast-charge stations, enable electric vehicles to power up in one hour.
The stations are located in Fishermans Market car park, and Hunter Street, with a third to be installed at Elizabeth Street Pier in the coming months. The charger locations were selected to ensure users have access throughout the year, irrespective of road closures as result of major events such as the Sydney to Hobart Yacht Race.
Tasmanian Electrical Vehicle Association Chair Penny Cocker commended TasPorts on the initiative.
"The number of electric vehicles in Tasmania has increased considerably in the last twelve months or so and these chargers are well located to help both EV owners and nearby businesses," said Ms Cocker.
"In time there will also be hire car EVs being driven around Tasmania and these chargers will be very convenient for those drivers as well."
There is no cost associated with charging a vehicle; however, regular parking fees will still apply.
Group(s): Mailing List: TAS Members
Source: TasPorts Media Release
Released:

Monday, 19th October 2020 10:51 AM

Author:

Holly Corbett