Industry training programmes under development for Battery Electric Vehicle repair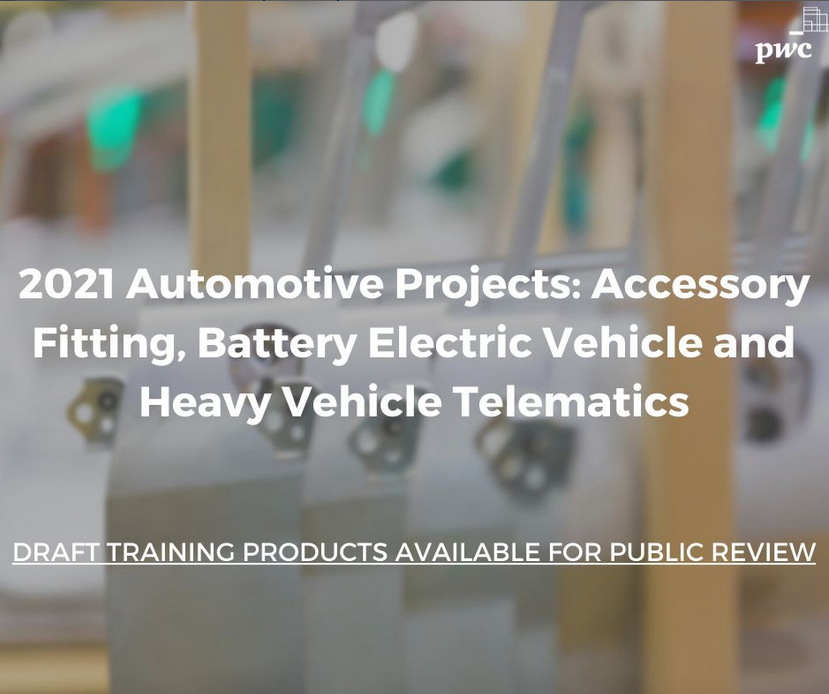 PwC's Skills for Australia develops training programmes for industry in Australia. They are currently seeking input from industry representatives, peak bodies, trainers/training providers, subject matter experts, recruiters and anyone with an interest or expertise in several projects. One of the projects is on Battery Electric Vehicles:
Battery Electric Vehicles: New units of competency and one qualification have been created to service a new emerging job role of a battery electric vehicle technician which is yet to be fully represented in the Automotive Retail, Service and Repair AUR Training Package.
Draft documents have been prepared. If you'd like to read the documents and submit a comment, follow the links below.
The deadline for feedback is Monday 31st of May 2021.