DUBBO EV Owners attend opening of new Fast Charger.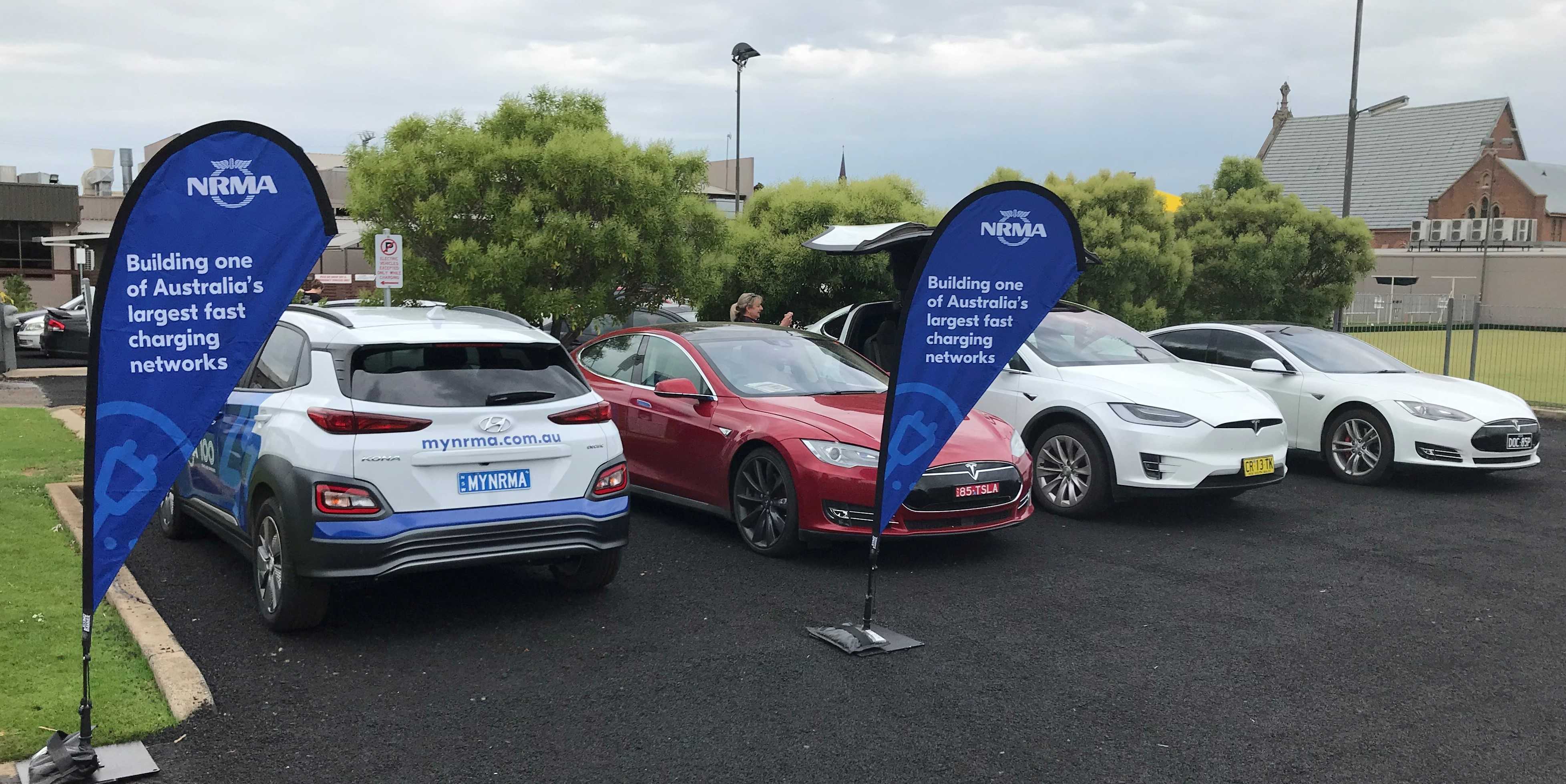 Three cars from the Dubbo based EV owners group (DEVIOUS) attended the official opening of the NRMA Fast Charger at Mudgee on Monday 23rd November.
Local co-ordinator of the DEVIOUS group, Chris Dalitz said:
"The NRMA fast charger at Mudgee fills a 'missing link' for EVs travelling to the Central West, providing an alternate route to the Mitchell Highway NRMA fast chargers at Bathurst and Orange. It also completes an 'EV loop' incorporating Lithgow, Mudgee and Dubbo for local EV owners as well as visitors from the Sydney or Hunter regions."
This is the 36th operational NRMA fast charger in a planned network of sixty (60).
DEVIOUS meet at the Western Plains Cultural Centre (WPCC) café for lunch on the first Wednesday of each month, and anyone interested in learning about EVs are welcome to come along.