AEVA NSW Branch members attended the Lake Macquarie Community Electric Vehicle Open Day
On Saturday the 13th of May, members from the NSW branch of the Australian Electric Vehicle Association attended and displayed vehicles for the Lake Macquarie City Council Community Electric Vehicle Open Day.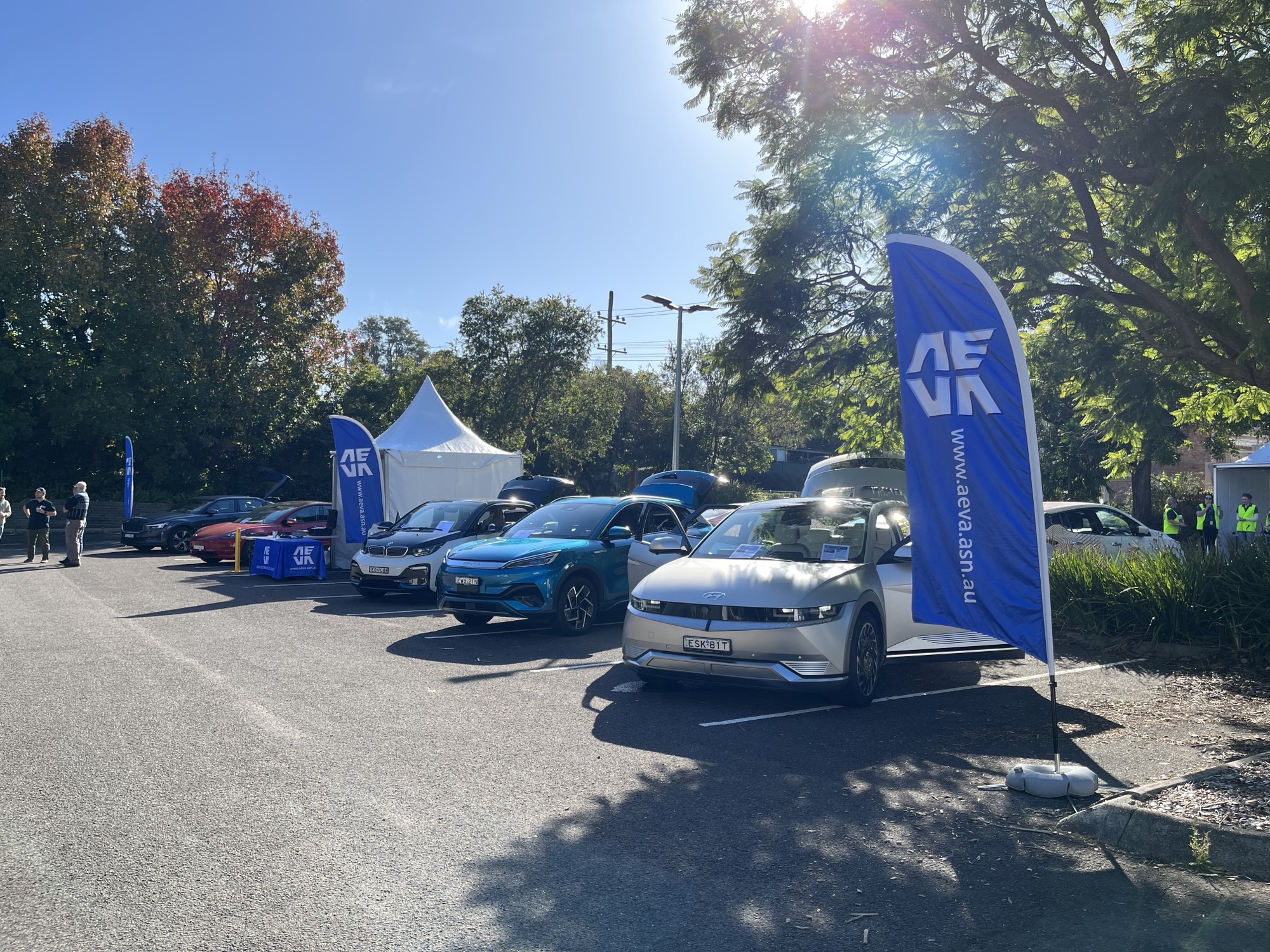 With around 800 attendees across the day, most from the local area, there were many good conversations between our members and perspective EV owners about their vehicles, charging options, and what vehicles are available on the market that may suit their needs.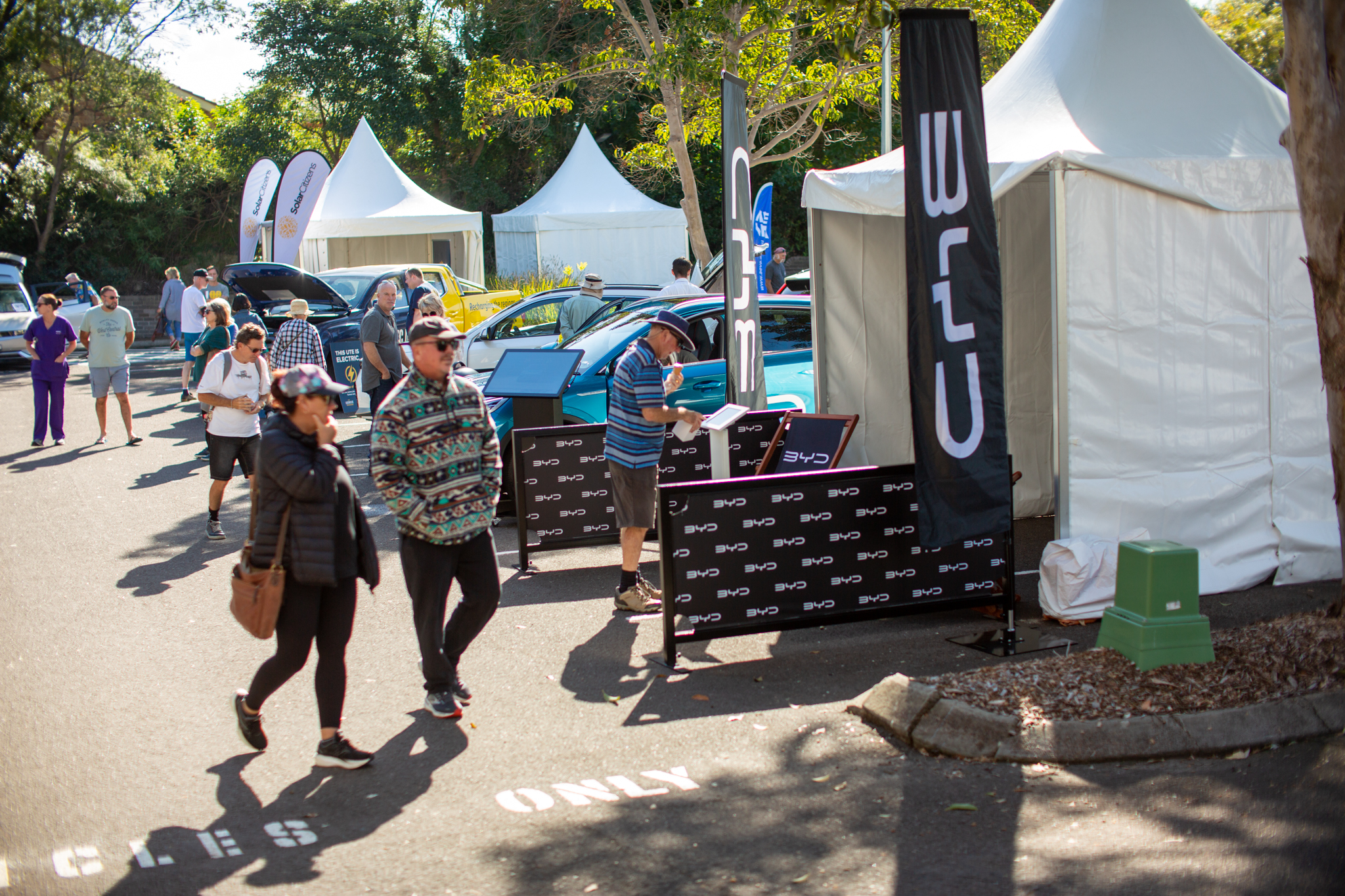 Member vehicles on display included a Hyundai Ioniq 5, which was used to power the Gelato stand that was on-site, replacing the generator that they'd brought, a Hyundai Ioniq, BYD Atto 3, BMW i3s, Tesla Model 3 SR+, Polestar 2, Tesla Model X, and a couple of Super SOCO TC motorcycles. Other vehicles on display were a Volvo C40 and Porsche Taycan from a local dealer, another BYD Atto 3 from BYD Automotive, a LDV T60e being displayed by Solar Citizens, two Hyundai Kona's from the NRMA, and both 2016, 2018 Leafs, a Peugeot e2008 and e-Expert, and a Polestar 2 from The Good Car Company. There were also BEAM bikes and electric go-karts for the kids. Plenty of vehicles for members of the public the public to experience. Dean from business member Sydney EV Chargers also joined us and had EVSE's to display.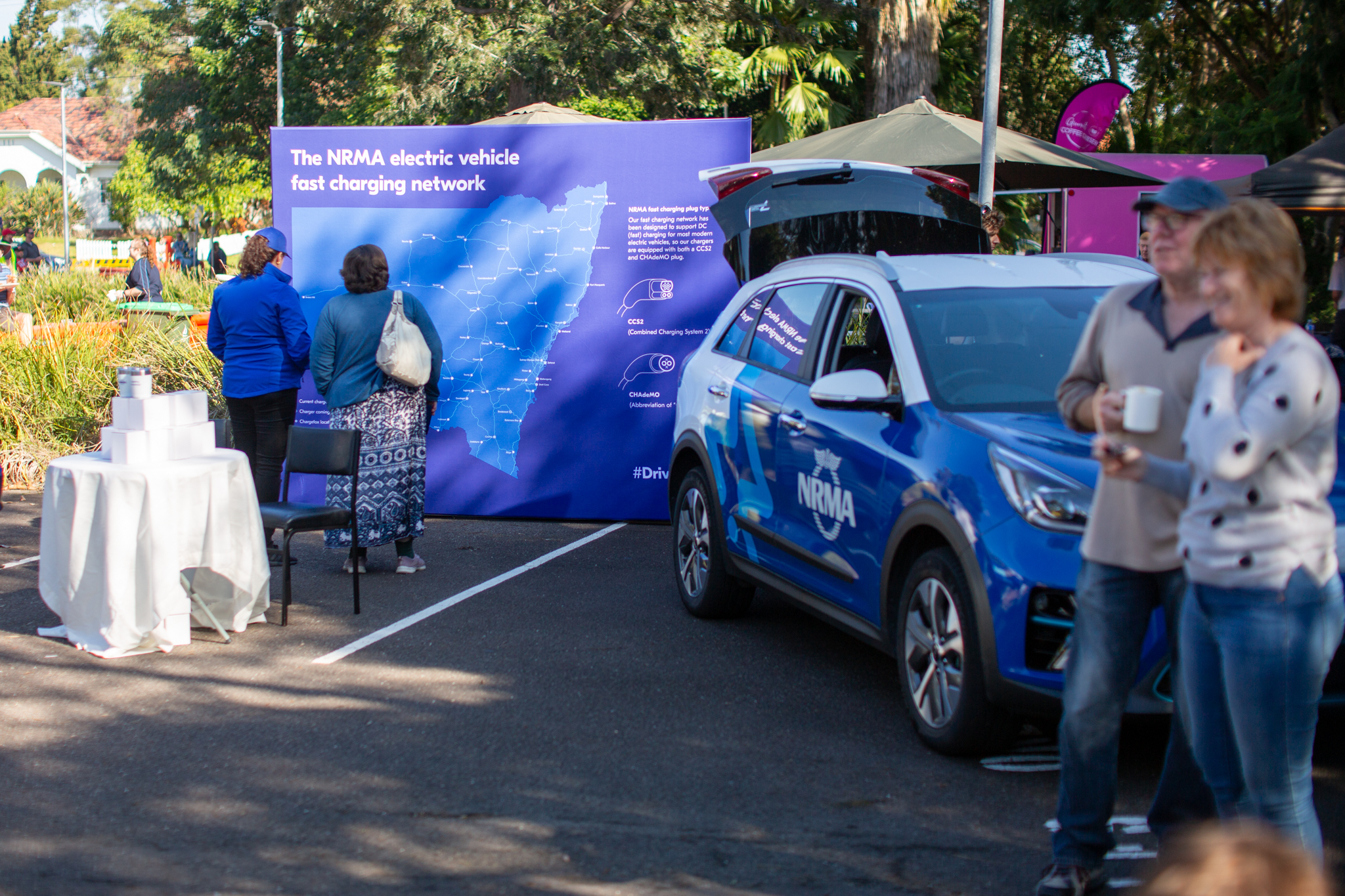 The council also held EV rides using their Hyundai Ioniq and Nissan Leaf fleet vehicles, which was enjoyed by many members of the public.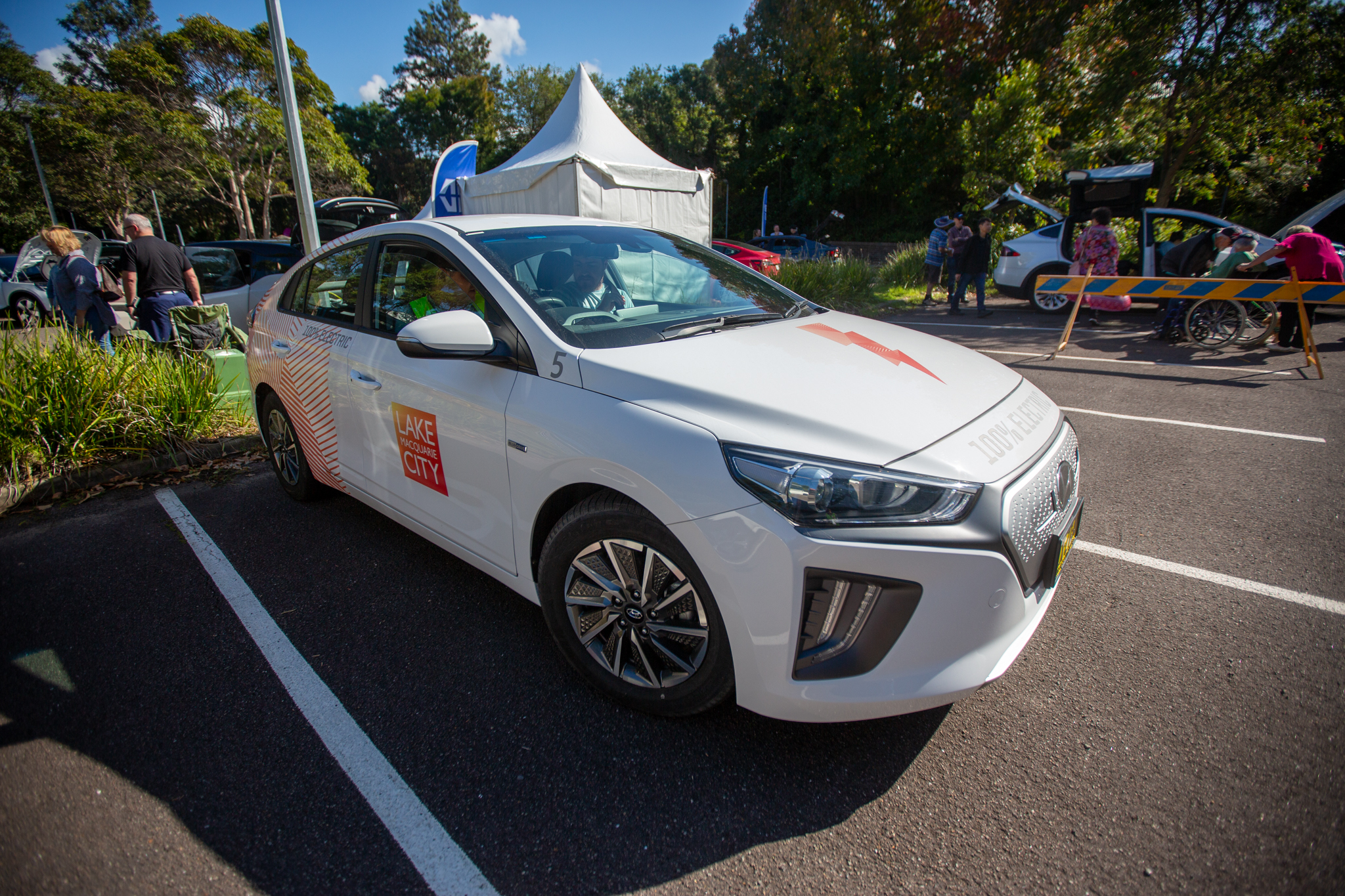 The council also arranged food and beverages for visitors including free coffee, pizza and gelato from local businesses.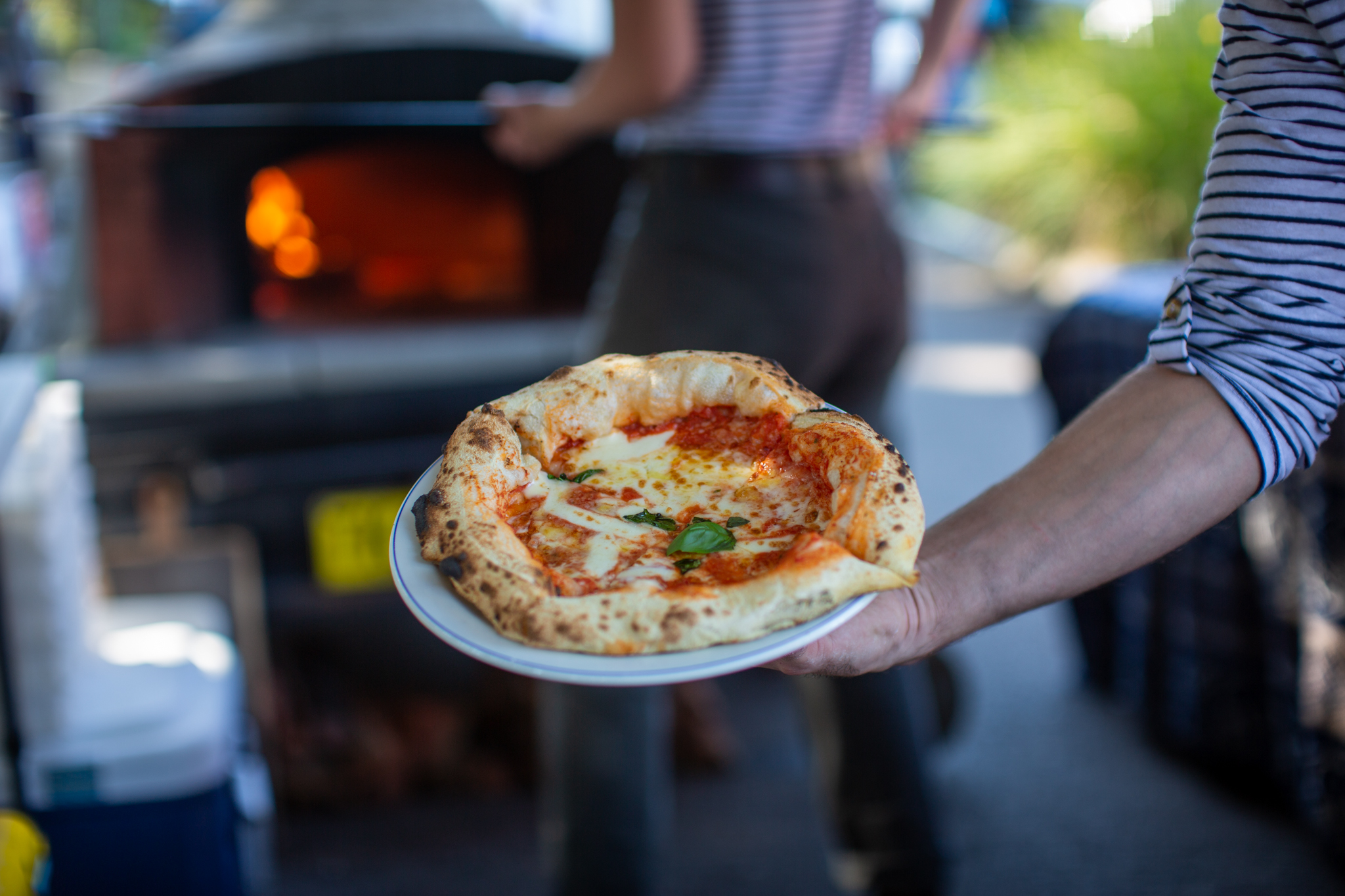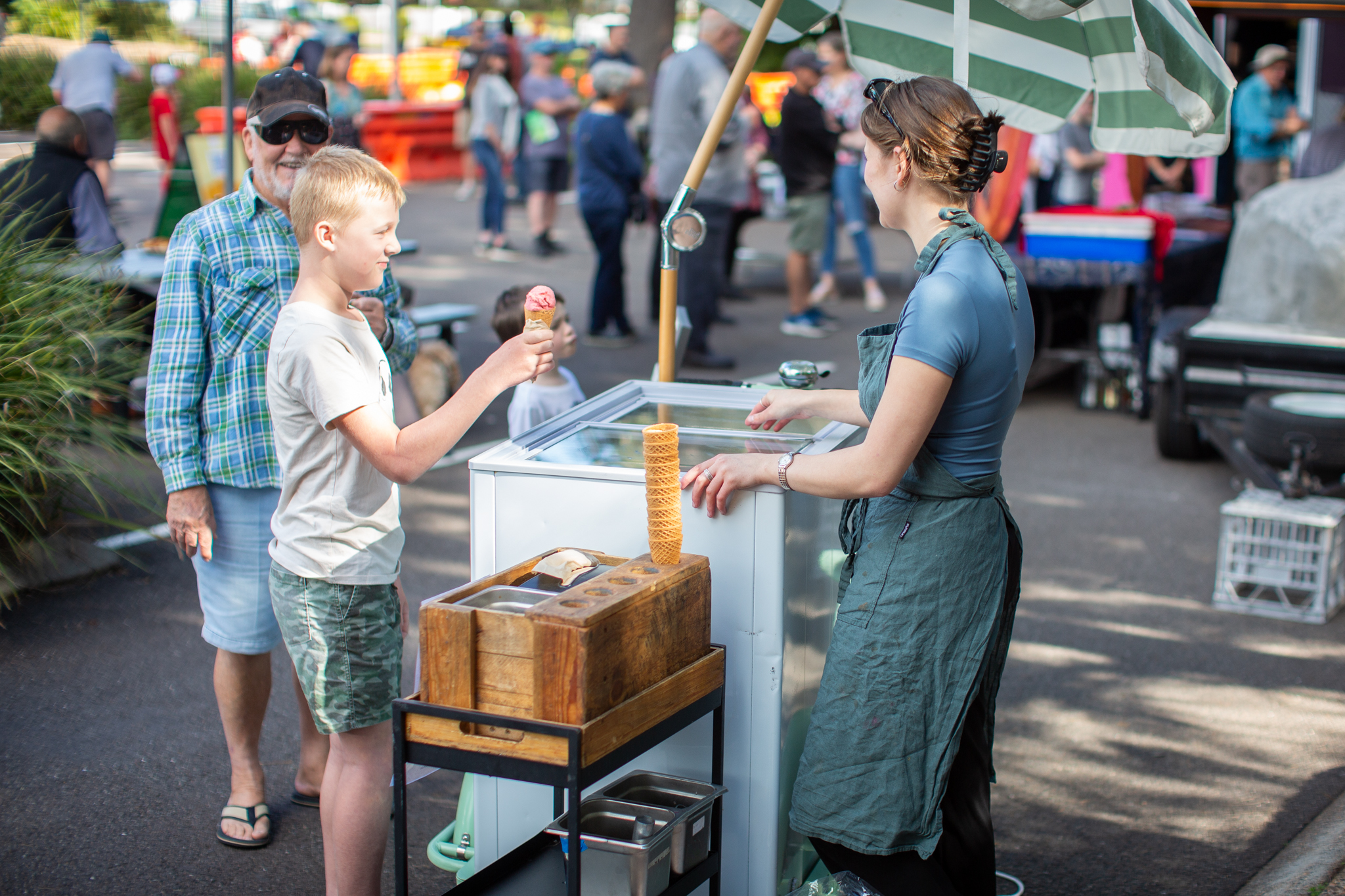 Council had received plenty of good feedback from the public after the event via social media and letters to the local paper.

Thanks to Lake Macquarie City Council for inviting AEVA to their Electric Vehicle Open Day. It was a great day!
If you're interested in joining AEVA at these kinds of events, sharing your lived EV experience with the public, please contact your local branch via the contact details listed on the AEVA website. For NSW, that's secretary@nsw.aeva.asn.au.