Intro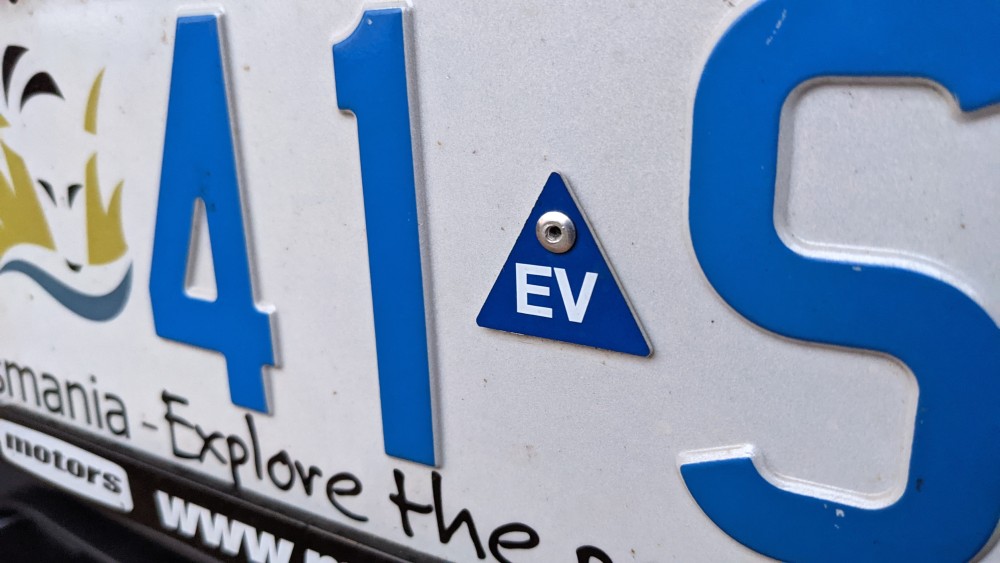 This blue triangle metal tag is required by legislation for all registered electric vehicles manufactured after January 1st 2019. Although the national legislation came into effect in 2019, not all states have yet implemented the requirement. The AEVA recommends that the tags should also be purchased for all EVs, no matter the age and no matter whether it is technically required in your state or not. The tag is riveted to front and rear licence plates, and helps first responders in an emergency.
You can purchase a pack of EV tags using the form below. This pack includes two metal tags and rivets. You'll need a drill and a rivet gun, or someone handy to do it for you! We have some instructions here.
If you choose the delivery option then we'll post them to you via Australia Post. Alternatively you can pick them up at an AEVA Tas meeting or event.
Don't use this form for bulk quantities, instead email the Tas secretary: secretary@tas.aeva.asn.au