Description
This meeting was held in the Paranaple Convention Centre at Devonport.
Agenda is here.
Minutes are here.
Our speaker this meeting was Mary Gill: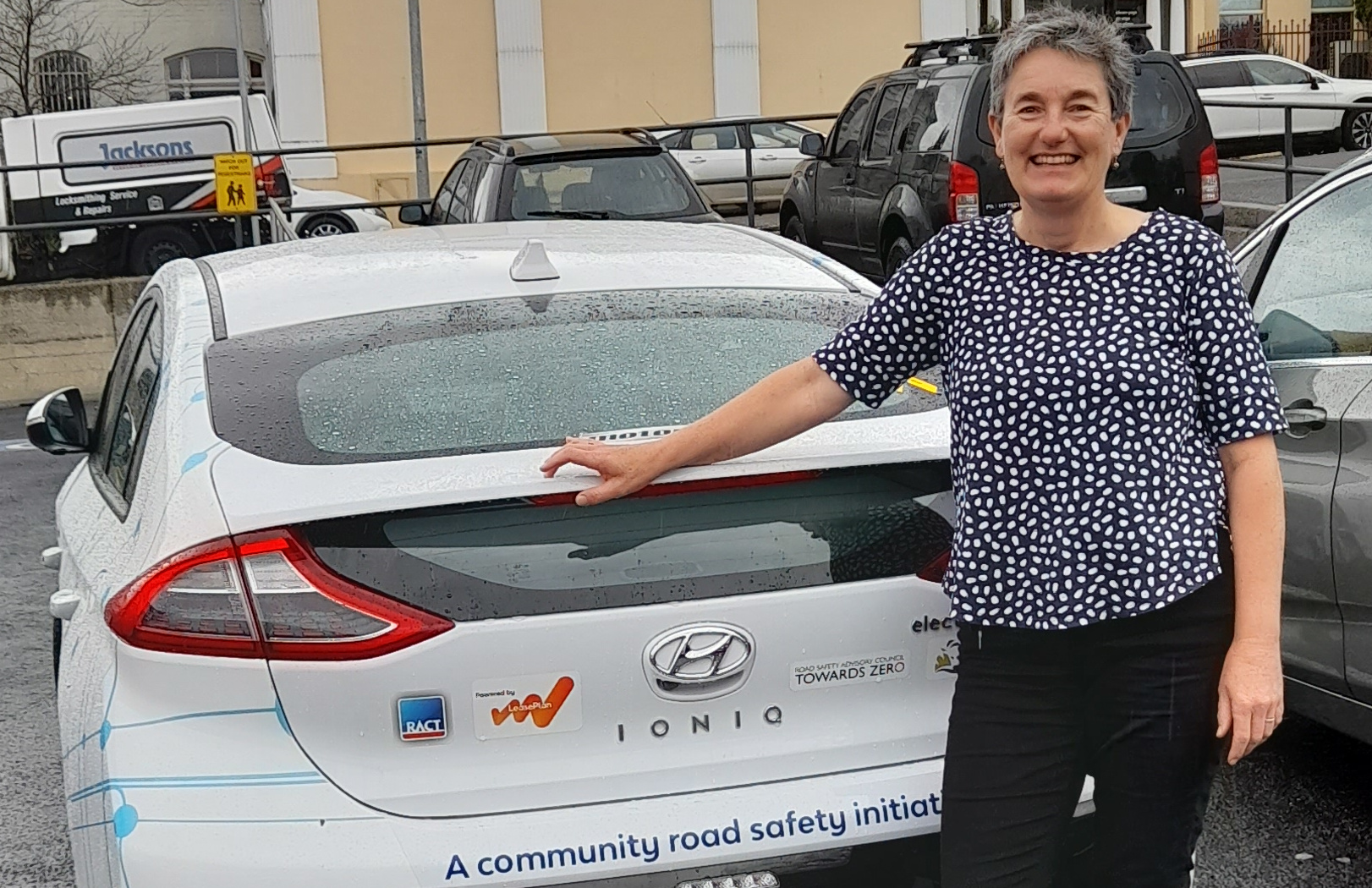 Mary currently works as Community Coordinator for RACT across the North, north-west, west and east coasts of Tasmania. You may know her from her previous work in waste education for local government across northern Tasmania. Mary drove a 2011 Honda Insight hybrid for 5 years, and has now been given a Hyundai Ioniq as a fleet car. Mary spoke about her 'sink or swim' introduction to EVs via the fleet drive process.
The meeting was recorded via Zoom, you can view it here:
Sorry about the audio quality, we need to invest in some good microphones! Mary's presentation is quite clear, you can jump directly to it via this direct link.