Description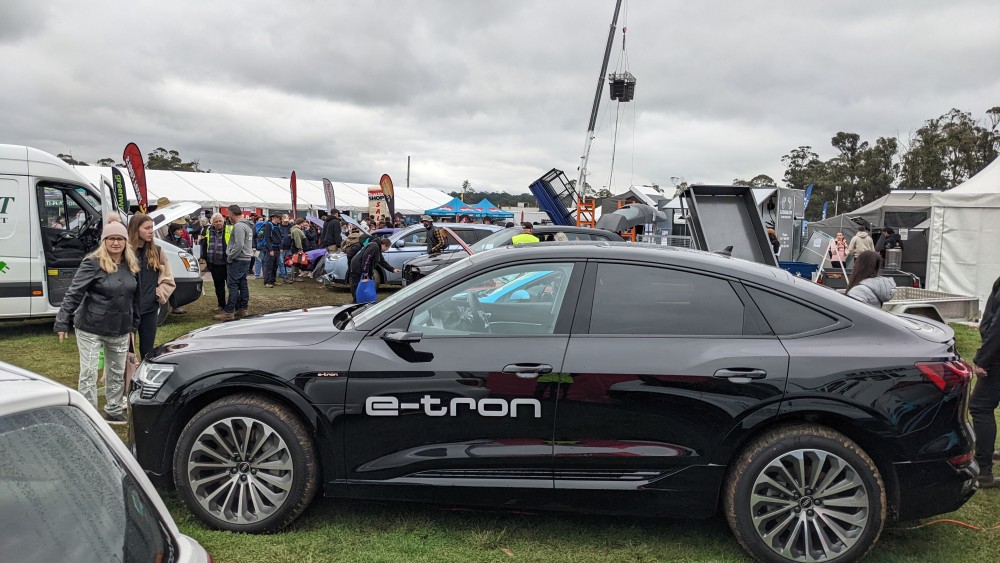 Agfest is a large trade show held in Northern Tasmania, this year (unusually) in August.
A big thank you to all the volunteers who helped out at the AEVA display, whether you supplied a vehicle or manned the site. We relied heavily on volunteer vehicles this year since dealers were having trouble sourcing stock.
Vehicles on display included:
Audi e-tron
BMW iX
Holden Commodore
Tesla 3
Toyota Echo
Skywell EC11
Kia Niro EV
Hyundai Ioniq
Hyundai Kona
Mitsubishi Outlander
Mitsubishi Eclipse Cross
Nissan Leaf
Subaru Brumby
More motorbikes, e-bikes and PEVs than you could poke a stick at!
Another big thank you to the following sponsors and partners:
Electric Highway Tasmania
Bennetts Petroleum
Evie Networks
Evee
Tas Electric Vehicles
Teros
I Want Energy
GenR8 Electrical
BMW
Audi Centre Hobart
Hobart BMW
Launceston Mitsubishi
TasNetworks
Farmers for Climate Action
If you have an EV-related business, and would like AEVA to display your products at Agfest 2023, contact Christopher: secretary@tas.aeva.asn.au
Watch the short video below, and follow this link for more photos: Agfest 2022 Photos