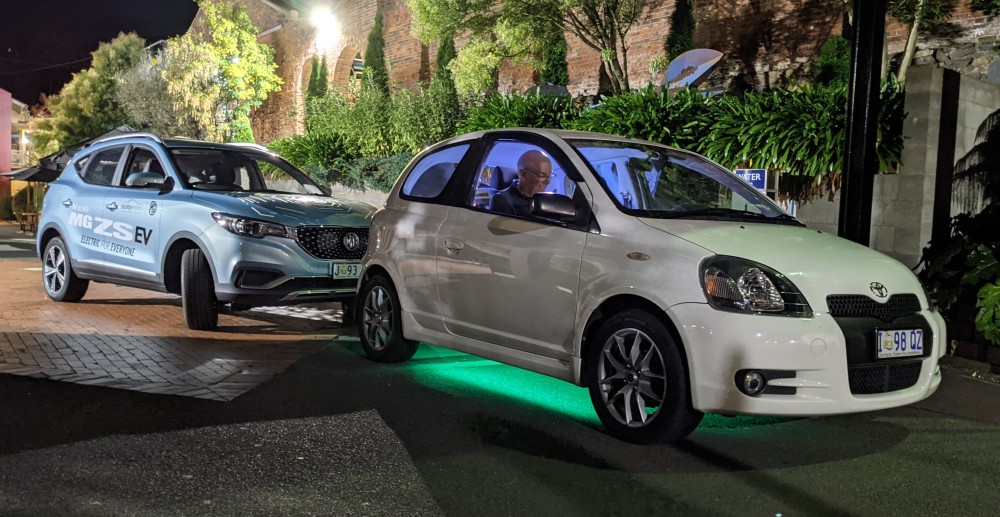 Join us for our annual Launceston meeting!
Agenda is here.
Our guest speaker at this meeting is Mike Dean from Volvo Cars Launceston, our local Volvo dealer. Mike will talk about Electric Vehicles from a car dealer's perspective. Not everything goes as per the Volvo EV sales training!
There are quite a few EVs in stock at the Volvo dealership, and we've arranged to have a look at them before the meeting. The dealership is quite close to the meeting venue, so we can walk to the meeting from the dealership. If you'd like to join us for a meal you can do that too!
Join us for one or more of the following:
5:30pm: Meet at the Volvo dealership. There is a small car park next to the dealership along York St. If you have an EV, you might like to park it here for other people to have a look at.
260/264 York St, Launceston TAS 7250
6:00pm: Mike Dean will give us a tour of the current stock of Volvo EVs.
6:30pm: Make your way up to Launceston College for the meeting. If you'd like to, you can join us for a light meal. Click here to register (or press the Register button) and you can pay with your credit card. Please register (and pay) by 1pm on Thursday to give us enough time to place the order.
7:00pm: Meeting at Launceston College "Flight Deck".
You can also attend Tas branch meetings via Zoom.
Use this Zoom link to join directly, or if that doesn't work try launching Zoom and using these details:
Meeting ID: 845 6402 9283
Passcode: 215443
We try to get the Zoom up and working by 6:30 so that people can test their connections without interrupting the meeting.
All are welcome at our meetings, you don't have to be a member.