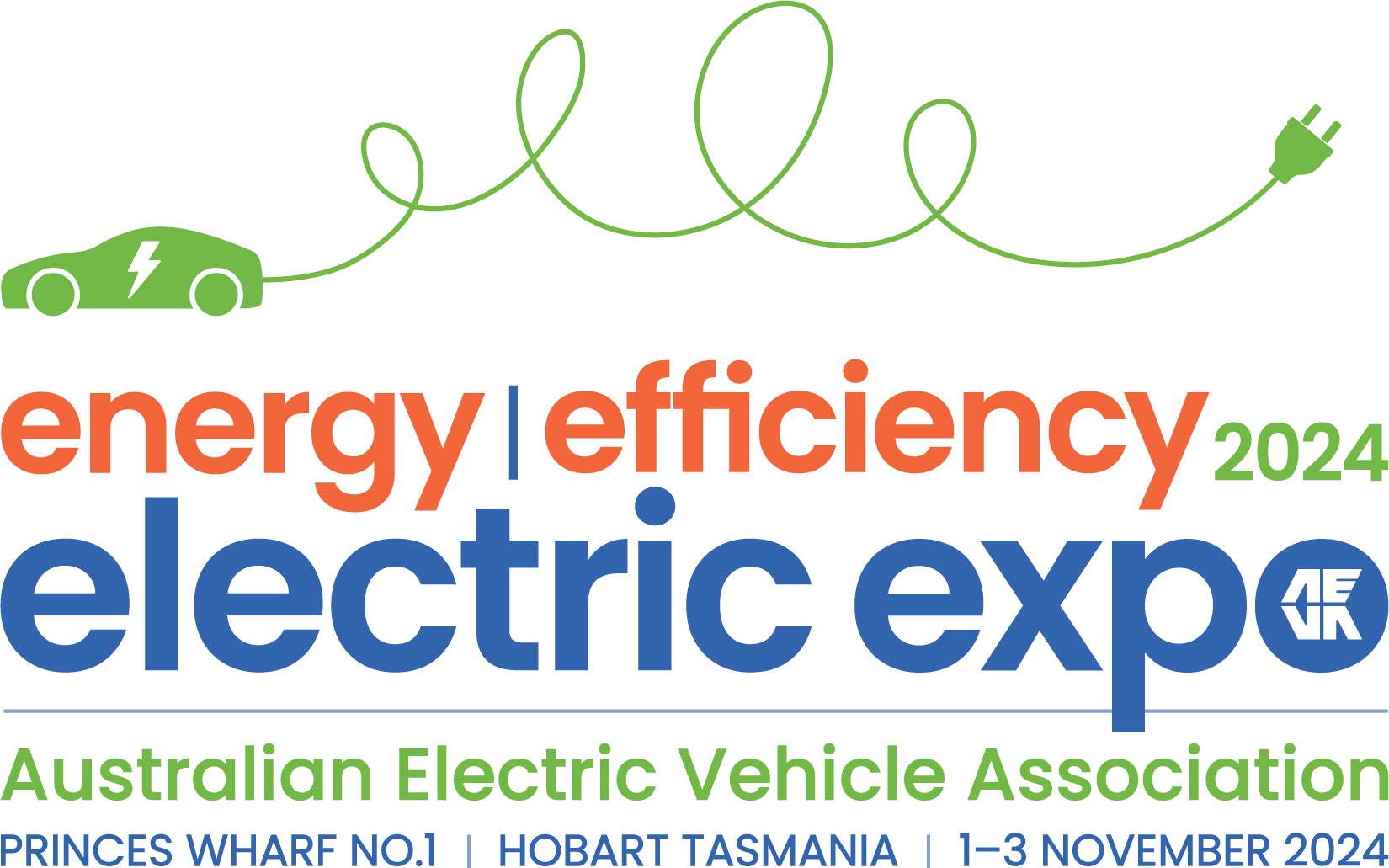 AEVA National Conference
1 November 2024

It's Hobart's turn to host the annual AEVA Electric Vehicle conference.
With an audience of business leaders, government ministries, civil societies, scientists and public policy experts, this is the place to share your solutions!
Energy, Efficiency, Electric Expo

2, 3 November 2024

Located at Princes Wharf 1 on the waterfront in Hobart, this large indoor expo will appeal to every Tasmanian. We'll have a range of exhibitors in the areas of:
Electric Vehicles (cars, bikes, manufacturers, dealers, charging, finance, insurance etc.)

Solar, wind, batteries and other renewable energy solutions

Innovative electricity tariffs and products

Energy Management,

Metering, Monitoring & Analytics (electricity, gas, water, temperature, other)

Waste to Energy

Innovative building products

Thermal insulation for home and commercial buildings

Solar and Heat Pump hot water systems

Heat Pump, Hydronic and other heating products

Training Providers in related fields
Your one-stop shop for all things Energetic, Efficient and Electrical!
kunanyi Challenge
2 November 2024

How efficient is an electric vehicle? How efficiently can you drive yours? Test your skills against other EV drivers in the AEVA's first national EV efficiency challenge.
Contestants start their journey at the EEE Expo on the waterfront in Hobart. From here you can see your destination - the top of kunanyi / Mt Wellington! Starting out with a full charge, your challenge is to drive to the top of the mountain, then return to the expo having consumed the least amount of energy possible.
How do we tell how much you've used? That's the fun part! Follow this link for more details.
Join Us!

Would you like to sponsor the Conference, Expo or Challenge? Would you like to exhibit at the EEE Expo? Follow this link for our prospectus, or contact Kim Murray: kim@laevents.com.au.