World EV day was celebrated in style in the heart of Perth on Forrest Place. There were electric vehicles with 1, 2, 3, 4 and even no wheels on display and we had, for the very first time, an aircraft on display - a Pipstrel Alpha from Electric Aero who were also demonstrating their 80kW charger for aircraft on the show.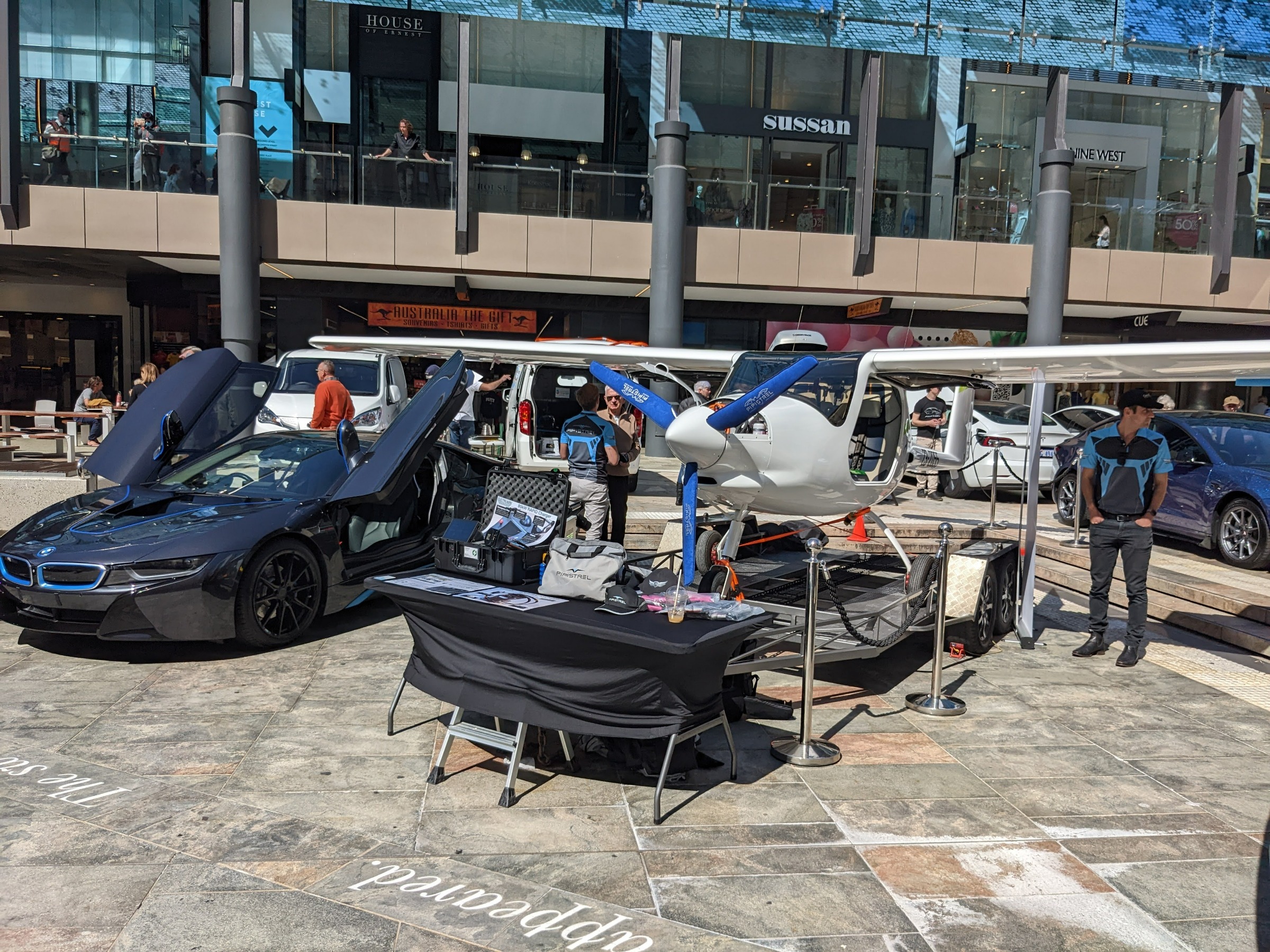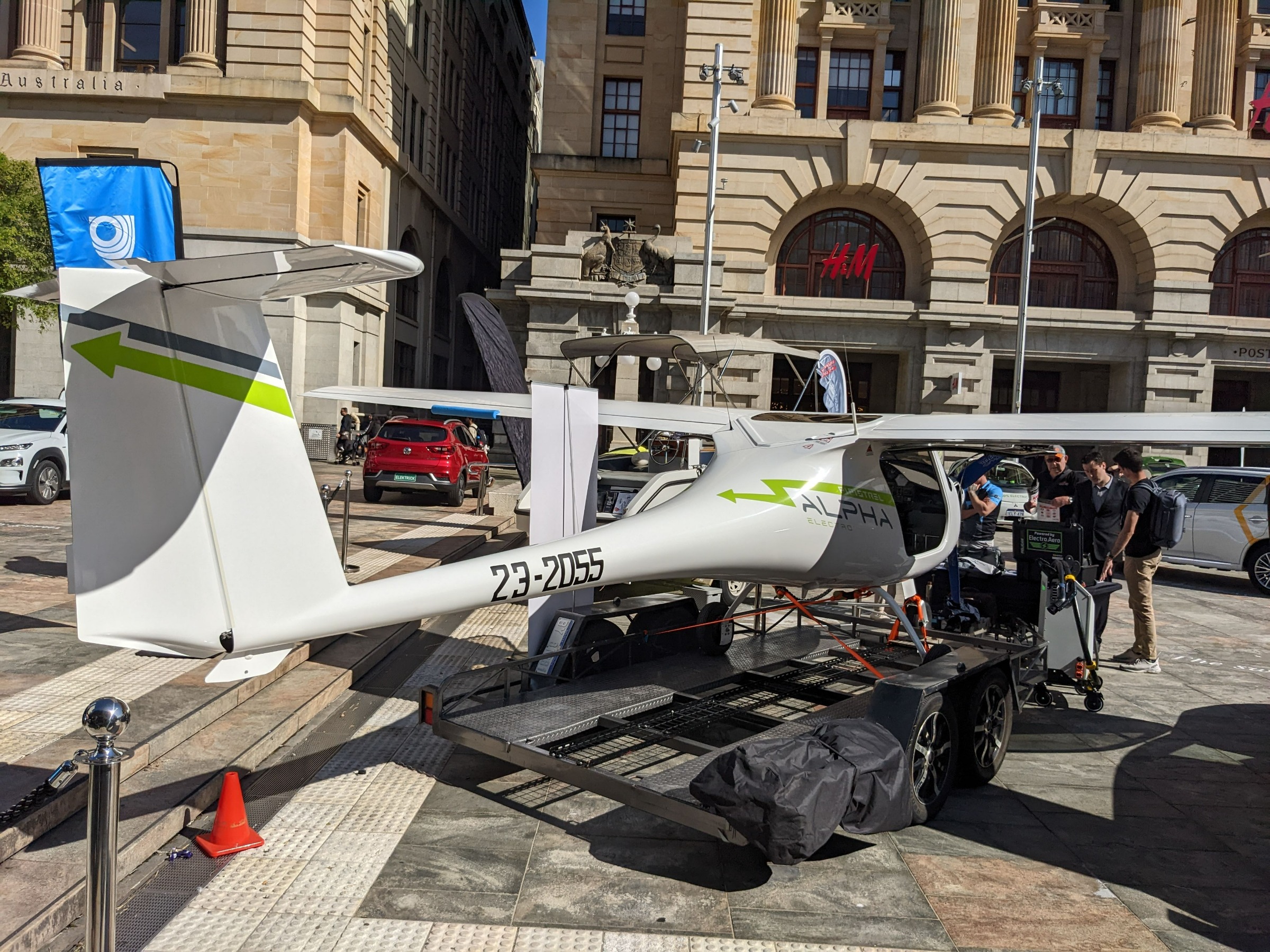 A boat from Nauti Picnics was also there and attracted a lot of attention.

The Western Australian Police were there, in force, and had their Ioniq 5 - which is currently the only operational EV police car - ie. being actively used in pursuits and other police operations - in Australia according to their fleet manager.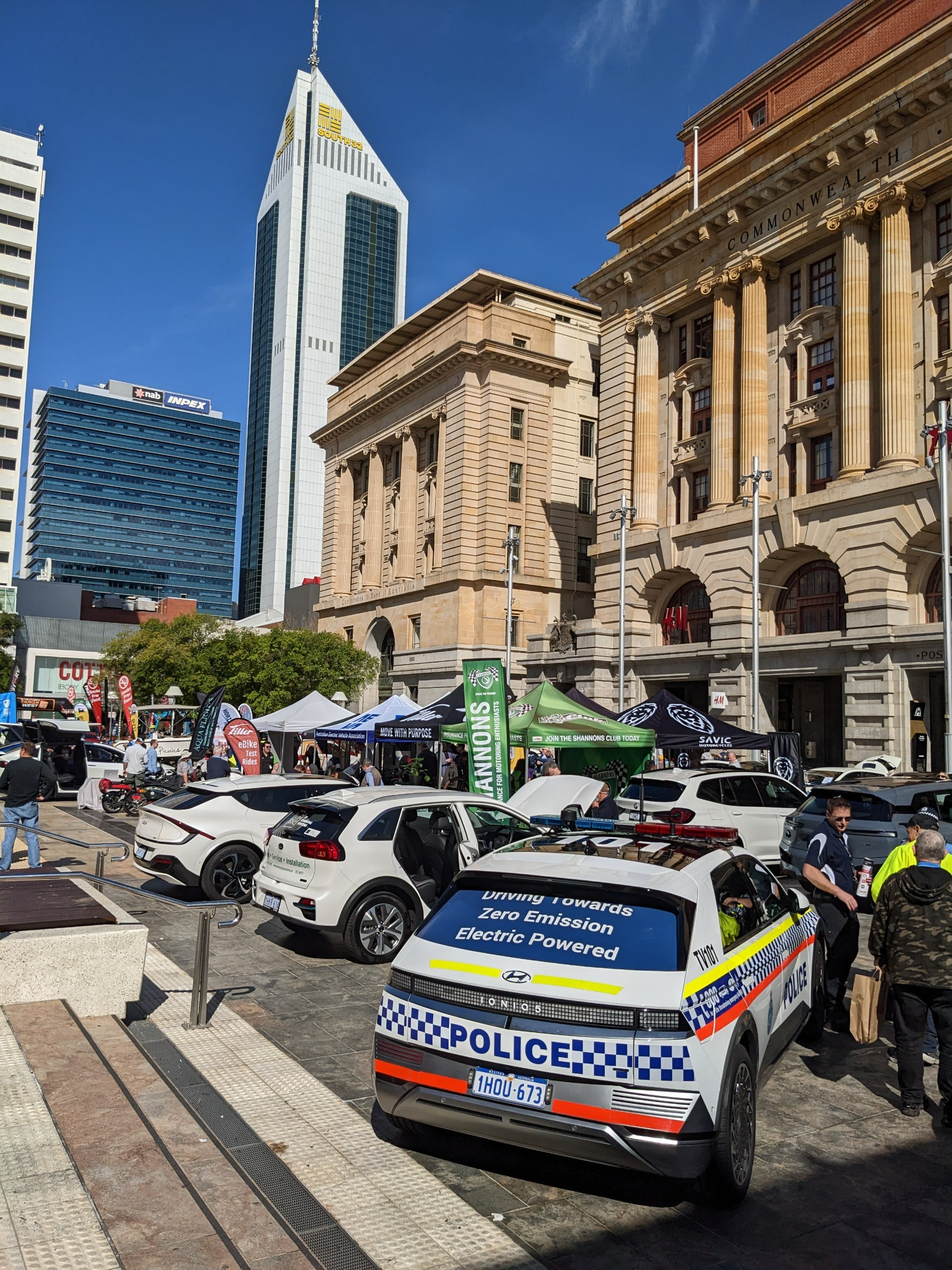 As this event was shared with Targa West, the TOCEVA racing team had their newly liveried AMPCharge sponsored racing Tesla there and a charging truck which will be used on their upcoming Perth to Sydney Marathon. The TOCEVA mascot Model Y was also displayed.