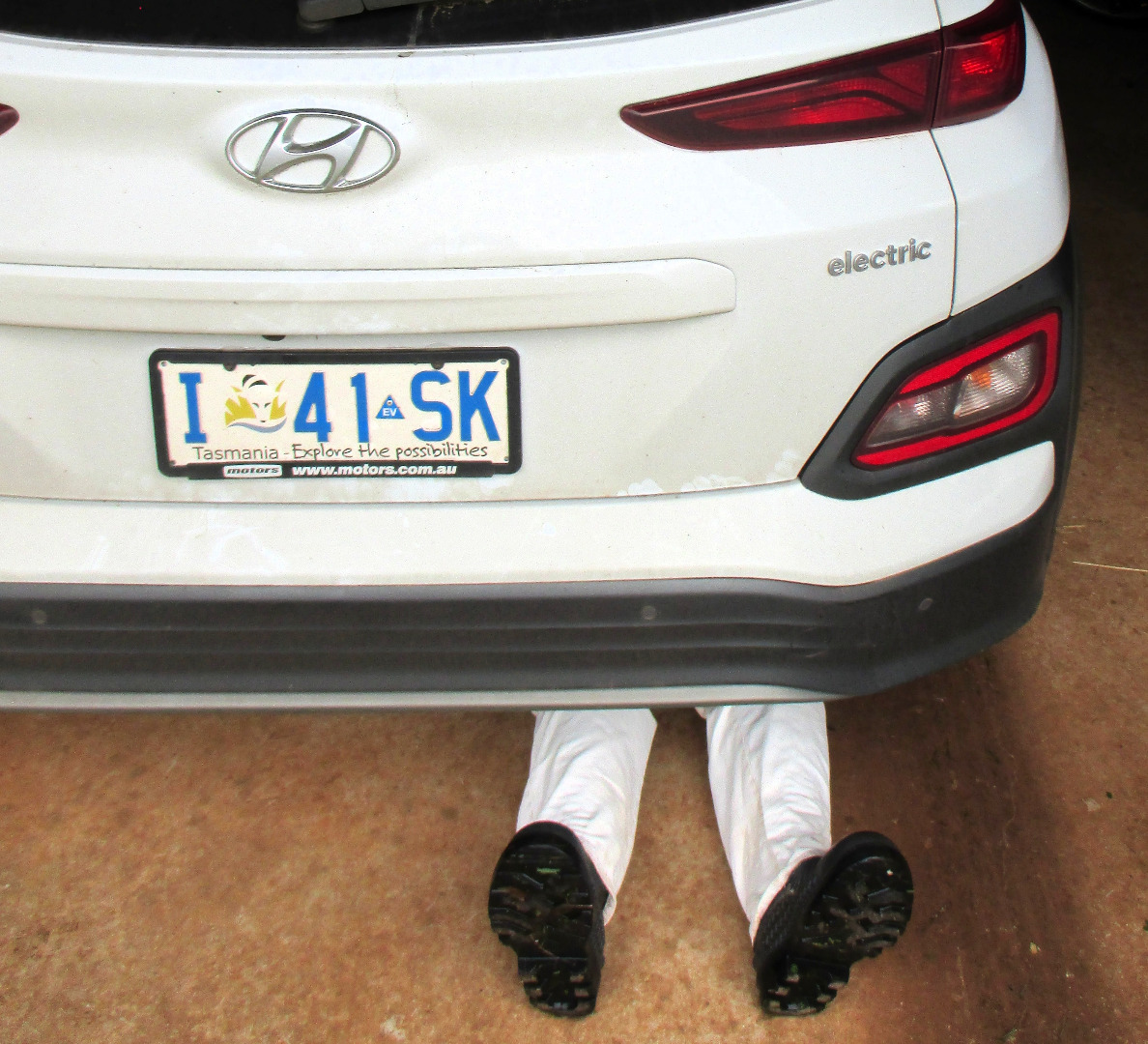 A common question in Tasmania is: "Do I need to go to Hobart to get my EV serviced?".
The short answer is "no", however you might want to anyway.
This question comes about because for many EV brands, EVs may only be sold by an authorised dealership. The dealership staff need to be trained on the models in question before the brand will authorise them to sell or work on the vehicles. This makes sense for the brand, they don't want the customer experience to be tainted by untrained sales or repair staff.
Since Hobart is the largest city in Tasmania, the Hobart dealership is normally the first to see the value in what may be tens of thousands of dollars in training.
When they sell you a vehicle most dealers will strongly hint, if not outright state, that you have to return it to them for servicing or your warranty will be void. This is not strictly true, although there is some truth in there. Almost all vehicles have an ongoing servicing requirement. For a dynamic, mobile machine it is entirely reasonable that a manufacturer require that certain checks and adjustments be made on a regular schedule. A new car warranty can be conditional on the servicing being completed, so this part is true. But do you have to get it done by the dealer?
The Law:
Australian consumer law gives you a consumer guarantee, no matter what the manufacturer or dealer claims. This minimum guarantee effectively covers you for 'would a reasonable person have purchased the product if they knew this fault would happen at this time?'. To be able to claim under the consumer guarantee, you must have your vehicle serviced according to the manufacturer's recommendations. The manufacturer's recommendations may include 'by qualified staff', and 'using quality parts', however, you are not required to have the servicing completed by an 'authorised' person, and you are not required to use 'genuine' parts. This is explicitly stated in the consumer law, to enable competition to occur.
Manufacturers can apply to the ACCC to create exemptions to this law. These are called 'Exclusive Dealing' exceptions, and are listed on the ACCC's website. It may pay to do a search there for the manufacturer of your vehicle.
The manufacturer can also offer you a warranty above and beyond the consumer guarantee. The manufacturer can offer you 'extended' conditions, and these conditions can be dependant on you having them service the vehicle. The extended conditions might include something that gets you back to them again and again.
Anyone who services a vehicle must comply with duty of care requirements. Regarding EVs, this means that the person performing the work must be qualified, or there is the potential that they could leave the vehicle in a hazardous state. Electric and Hybrid vehicle qualifications have been available in Australia since at least 2011, but it is important that your chosen repairer has kept their training current.
For example:
When I purchased my Hyundai Kona, Hyundai Australia provided roadside assistance with the vehicle. This benefit was dependant on me servicing my car with them, and their only authorised service department is in Hobart, about 220 km from where I live. So it is a long drive, but the roadside assistance could be worth up to $120 (the cost of RACT membership). Not a bad inclusion for a service that costs $165! All in all I decided that this was not worth it for me, since I already have RACT membership. The RACT product applies to any vehicle I drive, and I drive many vehicles, so I wouldn't discontinue my RACT membership.
Using your dealer for servicing has some other more theoretical benefits. For instance, your local independant repairer may not have the tools or experience required to deal with model-specific problems. Regular services are straightforward, but if they are unfamiliar with the car, will they notice if something happens out of the ordinary? One part of a regular service is to use a scan tool to interrogate the onboard computer for faults. Some scan tools (especially the cheaper ones) may not interrogate all of the modules in a particular vehicle, but your authorised dealer will definitely have the right tool.
Software updates are also likely to be dealer-only items. Updates of onboard maps are likely to be the most obvious improvements here, although other software may be updated from time to time. Don't always assume that software updates will be included in the service though, some manufacturers charge extra for this.
I asked some regional AEVA members for their experiences:
Darren Briggs of Penguin:
I've had my kona checked out at Burnie Motors when a warning light came on, they were able to analyze and reset/update the software to rectify the problem.
Alan Gregory of Wynyard:
We get our Leaf serviced by Arnolds Autocare in Smithton. Peter there had electric vehicle training in Hobart. Our full annual service costs about $100, and includes a recharge!.
Anne Wennagel of Longford:
We had our BMW i3 annual service at Melbern Automotive in Invermay. Included engine oil and oil filter replacement for REX backup motor. Definitely recommend.
In summary:
You can get your EV serviced by any appropriately trained mechanic without affecting your warranty. You don't have to use the dealer who sold you the vehicle, although check what they are offering, you may be giving up something valuable to you. While EVs are rare, the service department for the dealer is likely to be the most experienced with your model vehicle. If you do decide to use an independant mechanic, check what experience they have with your model. Even if not experienced, you may decide that the trip to Hobart is just not worth it!