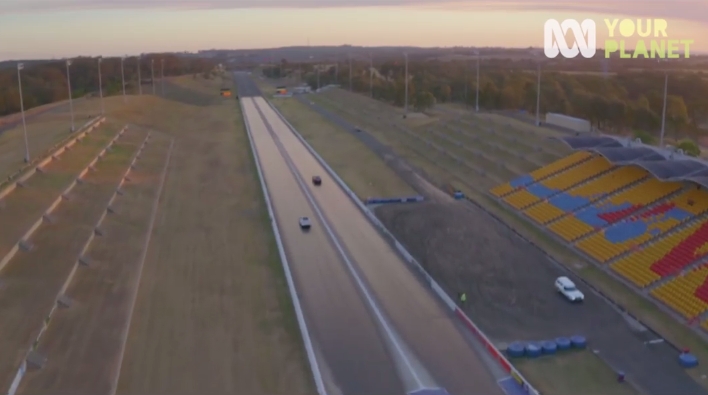 Image: Australian Broadcasting Commission
Appreciating the advantages (and fun) of driving EVs is something we EV drivers sometimes take as given. However tonight's episode of the ABC documentary, Fight for Planet A fronted by Craig Reucassel (of War on Waste and The Chaser fame), reminds us not only of the positive climate action effects of using EVs – he shows the general public just how good EVs are to drive, and how much fun can be had driving them!
In this, the second episode of the series, Craig examines how we can reduce our transport and travel emissions and how air pollution from emissions are affecting our health and future.
Questions raised in this episode include "what do you think Australia needs to do to increase the uptake of electric vehicles?" and "is there anything you can do in your day-to-day life to reduce your transport emissions?" as well as answering the question "just how much better is an EV to own and drive?"
For those who missed the first episode last week: Fight for Planet A: Our Climate Challenge is a new three part series designed to continue the national conversation about the issues and solutions around human induced climate change.
To be more serious for a moment: this is an important documentary series to watch, or as Craig puts it in the series official trailer "this is no longer an argument about science, but a case for saving the planet … after all, there is no Planet B".
Anyway, so much for the serious planet saving credentials of the series – I for one can't wait to see the face of the Holden HSV V8 driver who races the Model S Tesla - after he sees its tail lights way in front crossing the finish line first …