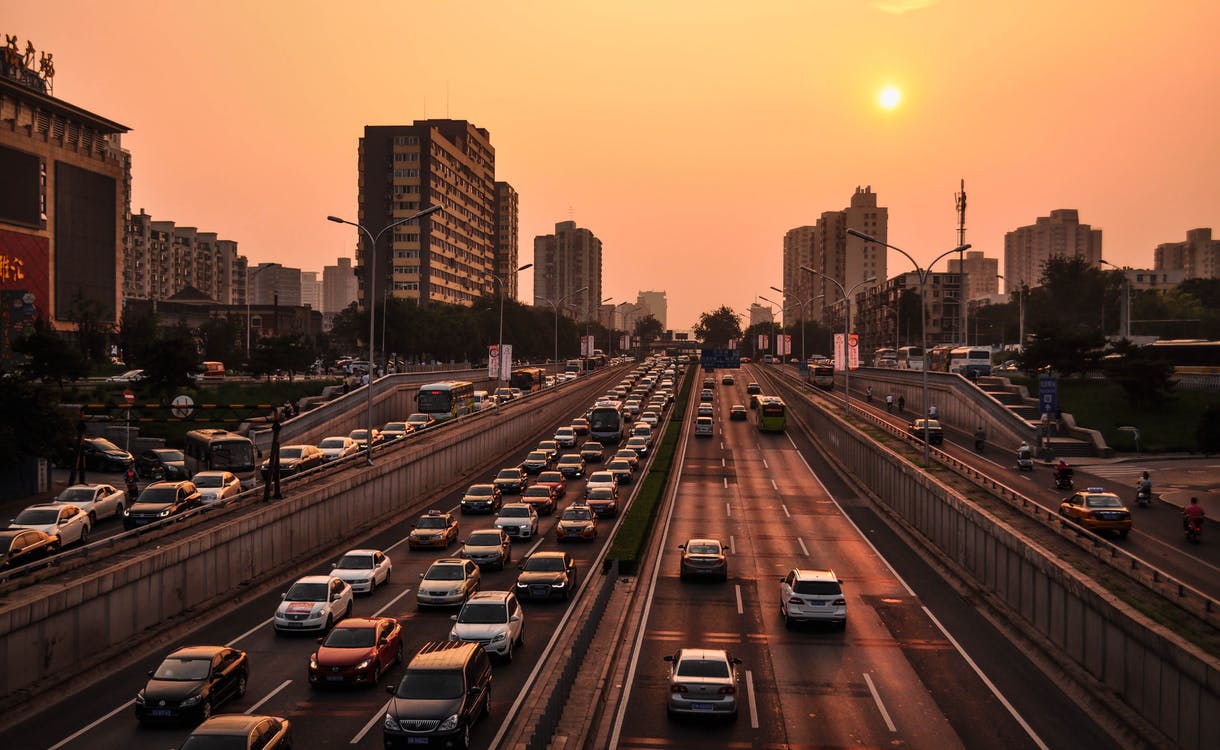 Austroads commissioned a report from Integral Group on "Decarbonisation of Road Transport in Australia and NZ". Richard Palmer (Principal Sustainability Consultant) recently presented the important (and sobering) findings via a webinar. Link to the recording. Link to the supporting slide presentation. Link to the report.
I found his presentation excellent and note that there is another interesting webinar scheduled for 6 August on "Vehicles and Technology - Future State 2030". Register here.
Here's what I took out of the webinar:
We recognise and accept the 2018 call by the IPCC to restrain heating of the planet to less than 1.5 degrees above pre-industrial levels. There is a global economic case for doing this. The requirement to achieve it is:
at least 50% reduction of CO2 emissions from 2018 levels by 2030
100% reduction from 2018 levels i.e. "zero carbon emissions" by 2050
AND negative carbon emissions from there on.
Sadly, the Australian government's current target is 26% reduction by 2030.
But on the bright side, every individual Australian State and Territory and New Zealand have adopted the target of net zero emissions of 100% by 2050.
And, as well as published governmental targets and regulatory actions, there are strong international financial governance positions in place and emerging, which are pulling the investment environment towards decarbonisation.
Emissions from transportation have been growing consistently since 1990 and amount to 20% of Australia's total emissions.
Of this, road transport is the dominant contributor and has been growing consistently since 1990.
Of this, cars are the biggest contributor, followed by heavy duty vehicles, then light commercial vehicles, all of which have been growing consistently since 1990.
Business as usual on our roads presents a challenge to emissions mitigation ambitions across the economy.
The Decarbonisation study analysed what milestones would need to be met in the transport sector in order to meet the Paris and IPCC targets. Clearly Australia needs to immediately accelerate policy interventions to increase the sales of EVs (and drive down sales of ICE vehicles).
If replacing the fleets was the only intervention in play, the operating lifetimes of vehicles unfortunately means that we are already past the time that all new heavy and light commercial vehicles need to be zero emission. And with cars, we need to sell the last ICE car in Australia by 2024!
SO to give us a chance of meeting the targets, we also need to bring other levers into play - these are in the areas of network management, improved logistics and modal shift:
reduce VKT (vehicle km travelled) per task (network management, freight and logistics innovation and regulation, etc.)
reduce emissions per VKT (shift away from ICE, greater efficiency, etc.)
modal reallocation (shift transport tasks to rail, bus, bike etc.)
Finally, the authors noted that there are a bunch of side benefits to taking these actions, including air quality and health, place branding and innovation, fuel security, road safety, and land use benefits of increased modal diversity.