https://aeva.asn.au/aeva-at-agfest-in-the-cloud-2020/
AEVA is at AGFEST in the Cloud 2020

---
Go Wild, Go Electric!
Electric cars are not just for cities, they can go to wild places too.
View a snapshot of the 2017 Cradle Mountain Charge - where 25 electric vehicles drove in convoy from Devonport, via Sheffield to Cradle Mountain.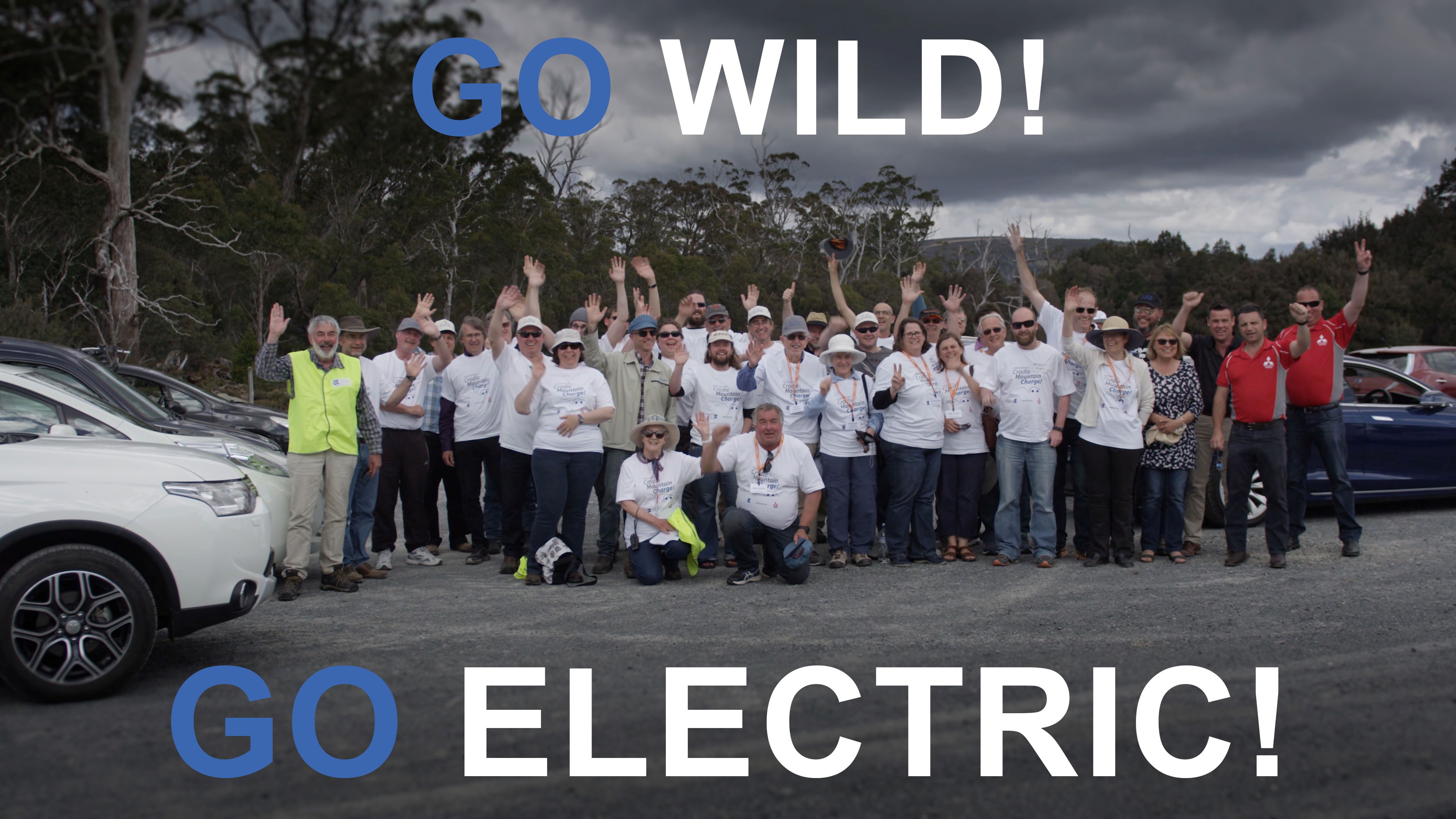 Click here to watch the Go Wild, Go Electric video.
This was an 80km drive on rural roads by an assortment of EVs included commercial models (both full electric and hybrids), some home conversion models, a van and an e-bike.
So, if you're wondering where your next holiday could be, remember its possible to visit the wild places of Tasmania in quiet enjoyment (literally) in an electric vehicle.
Online Q&A with members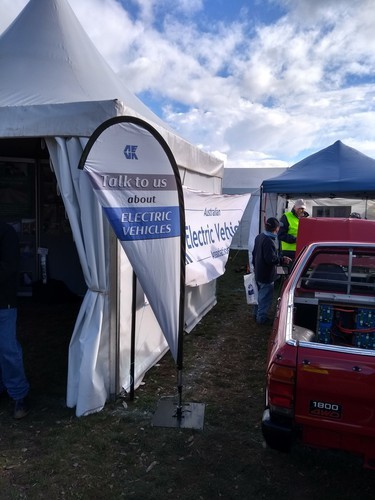 While we'd normally be in a tent at Agfest answering people's queries about all things EV, this year AEVA members will be online to answer your questions about electric vehicles 'in the cloud'.
Topics we'll be covering include makes and models that are available in Australia; charging and batteries; converting an internal combustion engine to EV; bicycles and more ....
Learn from members' real life experiences of driving an EV.
Schedule of sessions
Sessions are free, and are scheduled as 20 minutes plus 10 minutes question time.
Topics and sessions will be added as they are confirmed - visit back here regularly!

Sat May 9th 3pm ns7.wixdns.net My first electric car - myths and mindset - Ron Anderson

Sat May 9th 4pm EV charging and batteries - Clive Attwater Link to Presentation

Wed May 13th 7:30pm Why electric bicycles? - James Furey

Sat May 16th 10:30am Hybrid /Plug in Hybrid/Battery electric vehicle differences - Ray Johnston Link to Presentation

Sun May 17th 3pm Tasmania's electric highway and public charging infrastructure - Clive Attwater Link to Presentation

Wed May 20th 7pm-9pm (AEVA meeting)
Sat May 23rd 3pm Electric vehicles and the environment - Rose Grant
Sat May 23rd 4pm Access to affordable electric cars - Anthony Broese van Groenou Link to Presentation

Wed May 27th 7:30pm Q&A - our panel answers your questions

---
Instructions for Zoom

The meetings will be online only, held using the online meeting app Zoom.
For the best experience, download the Zoom app and install on your device. Use this link: https://zoom.us/download
Alternatively, you can use a browser to connect. This gives fewer features, and might be a bit more fiddly to set up. Google Chrome works best.
Once you have an account you can join the meeting with this number: 8980334393 Password is: 20festAg20
If you are using the app: Run the app, click 'Join' and enter in the number.
If you are using a browser: Click on this link: AEVA Tas Web Zoom Link

More Information
Explore this web site via the menu bar at the top of this page, where you can read informative articles about the realities of EV driving, EVs and the environment, conversions and fact sheets about currently available commercial models.
Quick links
Fact sheets on commercial EVs available in Australia
---
AGFEST 2020
While you're here - check out the other stalls at AGFEST in the Cloud 2020.
You'll find a lot of the traders, suppliers, exhibitors, etc that you'd have found "in the paddock" and I'm sure you'll find some AGFEST SPECIALS as well.
---
Photo credits
Cradle Mountain - David Cann
Go Wild, Go Electric video - IgniteDIGI
AEVA banner at Agfest - Christopher Walkden