Lake Grace fast charger is operational!
The WA branch of AEVA has been fundraising to install DC fast chargers between Esperance and Perth. Yesterday, the first charger went live in Lake Grace, 325 km south east of Perth.
Institutional donors C D Dodd Scrap Metals and the Shire of Lake Grace chipped in to make this charger a reality.
Funded entirely by the EV driving community, this charger is the first to be installed on the route. A second charger has been purchased for Ravensthorpe (190 km west of Esperance) thanks to a generous contribution from WA EV enthusiast, Colin Lorrimar, and it is hoped this charger will be installed before the end of the year.
Details of the fundraising campaign can be found here.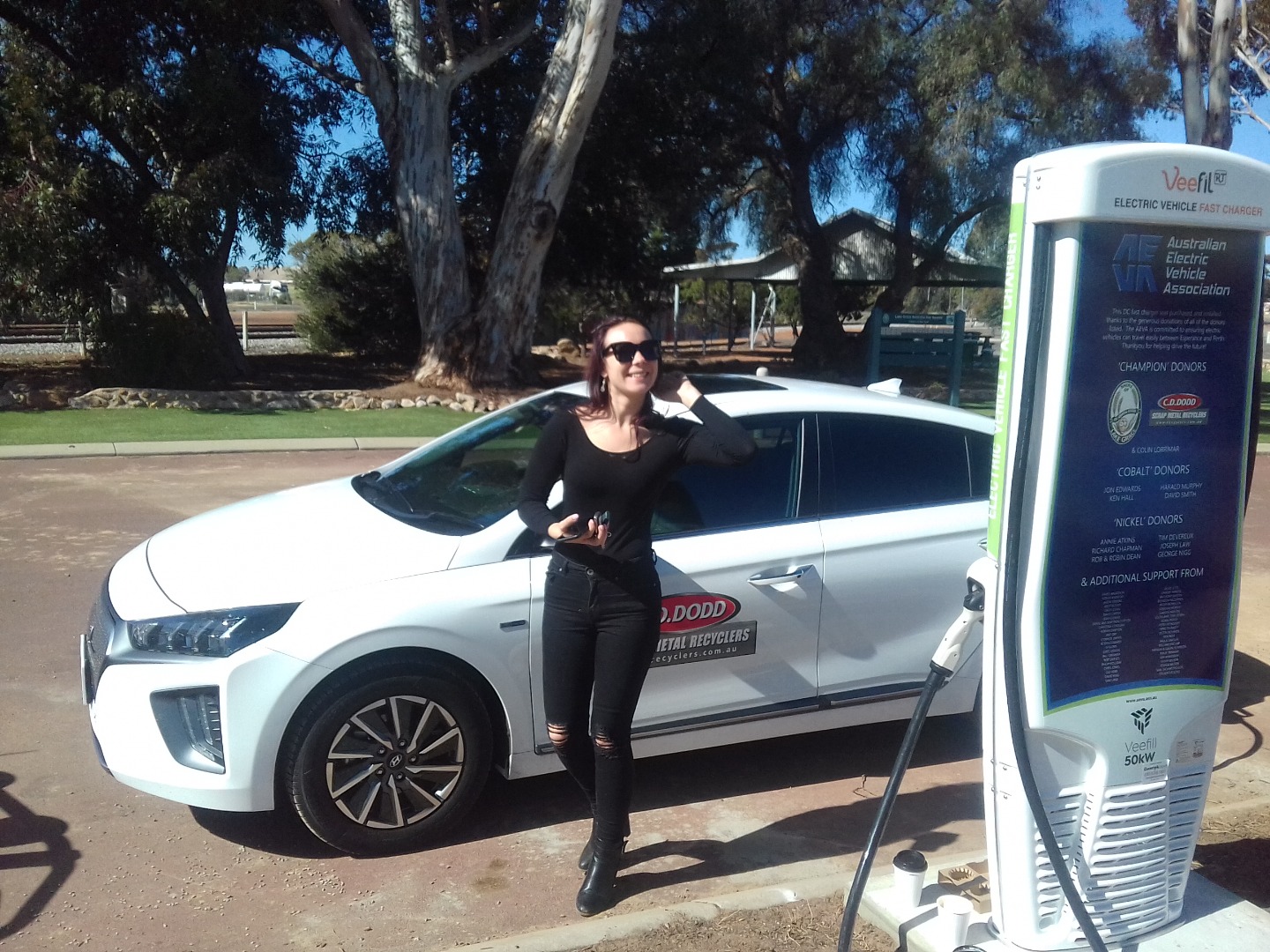 Eva Maria Rohtla from C D Dodd Scrap Metals charges the company car.