Embrace parallel imports to boost affordable EVs - AEVA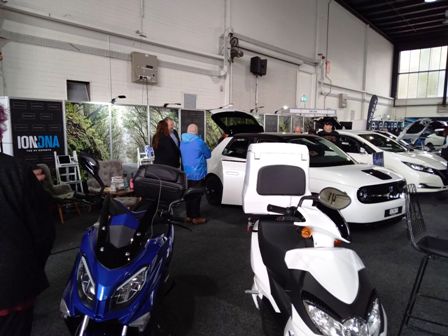 IonDNA are a Canberra-based parallel importer.
The Australian Electric Vehicle Association (AEVA) is disappointed the federal government's National EV Strategy ignores the equity benefits that would flow from allowing a wider range of used EVs to enter Australia as 'parallel imports'.
President of AEVA, Dr Chris Jones, said many Australians simply cannot afford to purchase a new EV, but the local used EV market is still very much in its infancy.
"There's still a few years before EVs in Australian corporate fleets complete their leases. Parallel imports of used EVs should be facilitated into the market, especially while the supply of affordable EVs is so tight" he said.
Current regulations around the direct importation of vehicles are onerous and restrictive, despite there being no domestic light vehicle manufacturing industry to protect. The Association believes that if these regulations were eased, more affordable EVs – primarily used, low-frills vehicles with adequate range – would be available to lower-income Australian families.
"The AEVA would like to see Australia adopt the New Zealand scheme, where parallel imports are permitted for previously released models. This affords more EV options to Australian households." said Jones.
The National Secretary of AEVA, Warwick Cathro, who owns a 2018 Hyundai Ioniq hatchback, said that it is absurd this EV cannot be imported from the UK as a used car.
"Dealers in Australia have been servicing this model for over 4 years", he said. "Very minimal changes would be required to allow this model to drive on Australian roads".

AEVA is also calling for restrictions to be lifted on the direct importation of used electric motorcycles and scooters. Unencumbered by steering wheel location, Australians would have access to the global electric motorcycle market.
For more information, contact:
Dr Chris Jones (President, AEVA). Mobile: 0418 908 002

The Australian Electric Vehicle Association Inc. (AEVA) is a volunteer run, not-for-profit organisation dedicated to switching Australia's transport networks to electric drive as quickly as possible. Its members are current and aspiring owners and drivers of EVs. Information about the AEVA can be found at http://aeva.asn.au