AEVA display Royal Hobart Show 26-28 October 2023
The Hobart show is over for another year! AEVA had over a dozen new EVs on display including the new BYD Dolphin and MG4. Others included BYD Atto 3, Cupra Born, Audi eTron 55, Hyundai Ioniq 5 and 6, Kia EV6, MG ZS, Tesla Model 3, Y and X and a JAC truck.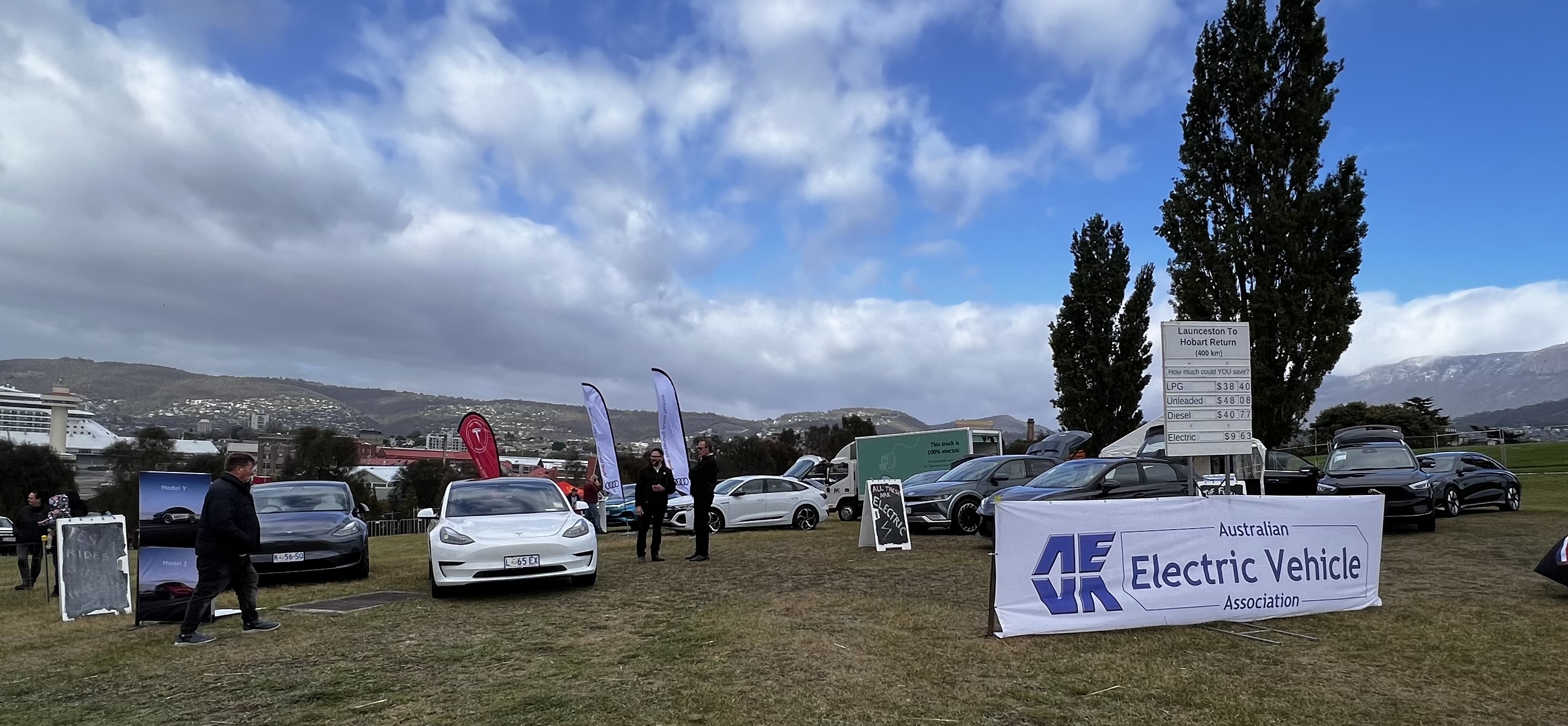 A huge shout out to Mikey, John, Ian and Sondra, Helen and John, Peter Dawborn, Aurelien, Midj and the Tesla team for helping out on the AEVA stand and spreading the EV grin!
We had well over 1500 people through the stand over the 3 days of the show. Lots of great conversations were had, happy grinning kids getting their beach buggy drive in a Tesla, toddlers dancing to light shows and, most satisfying, lots of reassured people now ready to make the shift.
People really appreciated being able to see such a broad range of EVs in one place and to be able to talk to independent owners about their real-world experience of owning an EV.
Thanks also to the dealer community in TAS. An extra shout out to Michael Correa from JMC who is always the first to step up and Mark Davis and the Tesla crew who even flew in Huss, the Tesla Australia Southern region manager to help us out.
Location: Hobart Regatta Grounds
Mcvilley Drive, Queens Domain
Hobart , Tasmania 7000
Date:
Oct. 26, 2023, midnight - Oct. 28, 2023, 11:59 p.m.