Launceston Show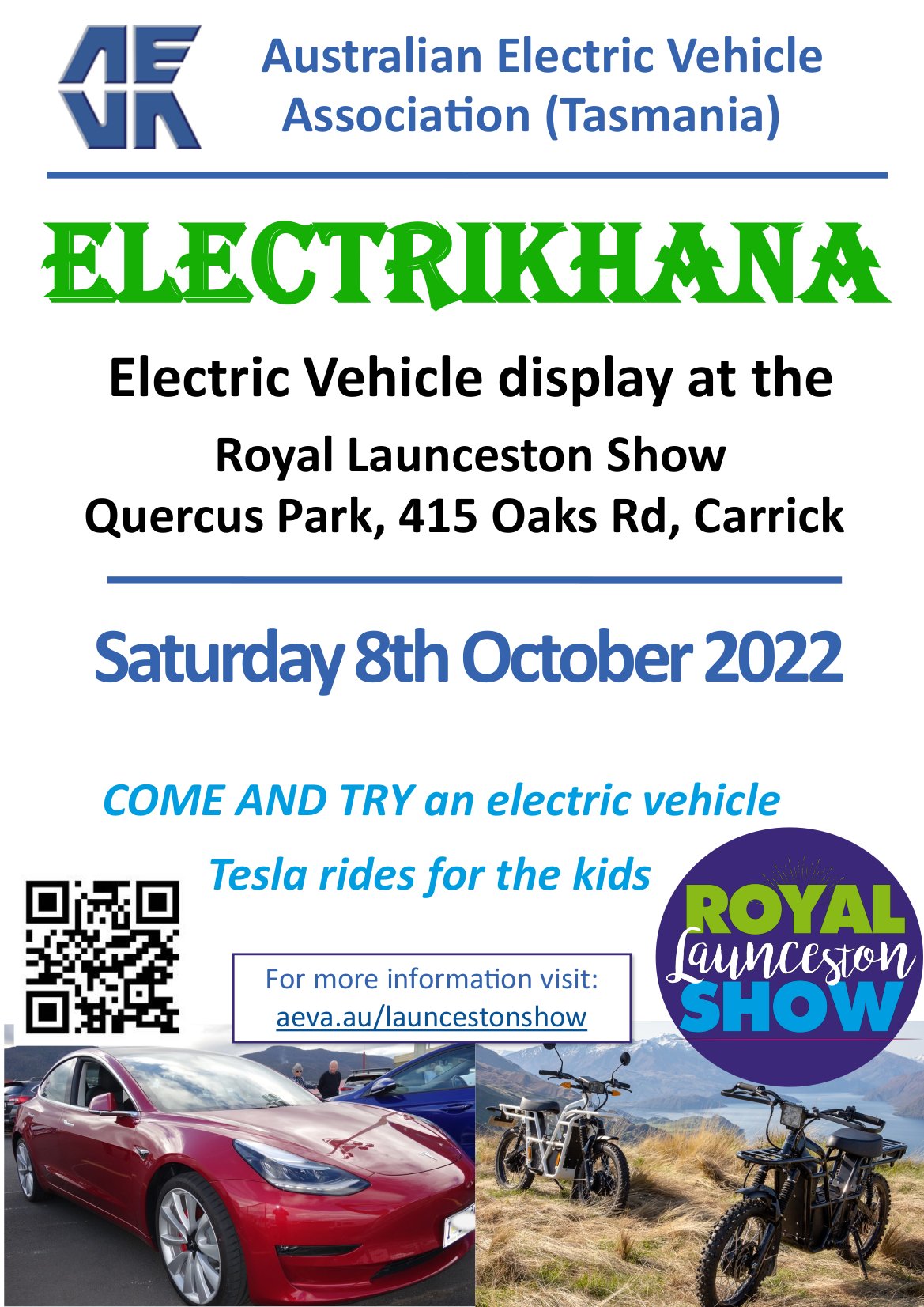 AEVA and TOCA bring you the Tasmanian Tesla Electrikhana!
Come and see a bunch of Teslas, plus a range of other electric vehicles on display. Some cars will be driving around a track so you can have a ride!
If you'd like to put your car on display please click the RSVP button, or contact Christopher: secretary@tas.aeva.asn.au
Location: Quercus Rural Youth Park - the home of Agfest
415 Oaks Road
Carrick , Tas 7291
Date:
Oct. 8, 2022, 8:30 a.m. - Oct. 8, 2022, 5:30 p.m.