AEVA National Webinar - TrueGreen Mobility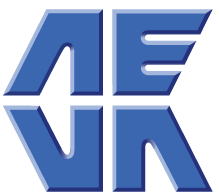 AEVA National Webinar
With Luke Todd, CEO TrueGreen Mobility
This AEVA National Webinar on Wednesday 14th featured a presentation from Luke Todd, CEO TrueGreen Mobility.
The TrueGreen Group is an active impact investor focused on projects and business that generate positive environmental and social benefits. TrueGreen Mobility is the vehicle (pun intended) to build and supply zero emission vehicles for the Australian market.
Luke discusses TrueGreen Mobility's progress in:
Electrifying Australia's Transport system.
Plans for Hydrogen buses and Trucks.
Plans for importation of a full suite of best of breed EV's, and their indicative price point.
Direct Sales model and plans for Customer Service and Support.
The importance of the recently announced tie up with major EV Charging Network provider Tritium.
Location: Online via Zoom

Date:
July 14, 2021, 7:30 p.m. - July 14, 2021, 9 p.m.