PMO Australia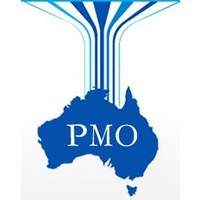 A project is a temporary endeavour undertaken to create a unique product, service or result. Why do you run projects? Often it's end goal is to increase your company exposure, size and profit margins. Here at PMO Australia we ensure successful delivery through our years of experience, knowledge and skills required to manage your project. We want to eliminate concerns you may face about your project deadline, by keeping you up to date with status reports this allows you to maintain focus on your business as usual.

When a project is successfully managed you benefit from cost savings, time savings and receiving a quality solution. At PMO Australia, we're experts in Project Management and work closely with your business to make sure your project is delivered on time, on budget and meets expectations.

What sets us apart is our people and our culture, we are an adaptable team that doesn't rely heavily on an individual and inspires those connected to us to embrace the ASK Methodology. Our adaptable service team provides comfort for your project, we will ensure that all planning modules are completed before the execution phase commences. We accomplish this by increasing the number of support staff assigned to your project. It is important during the planning phase that requirements are gathered, expectations are set and baselines are established.