Automotive Financial Services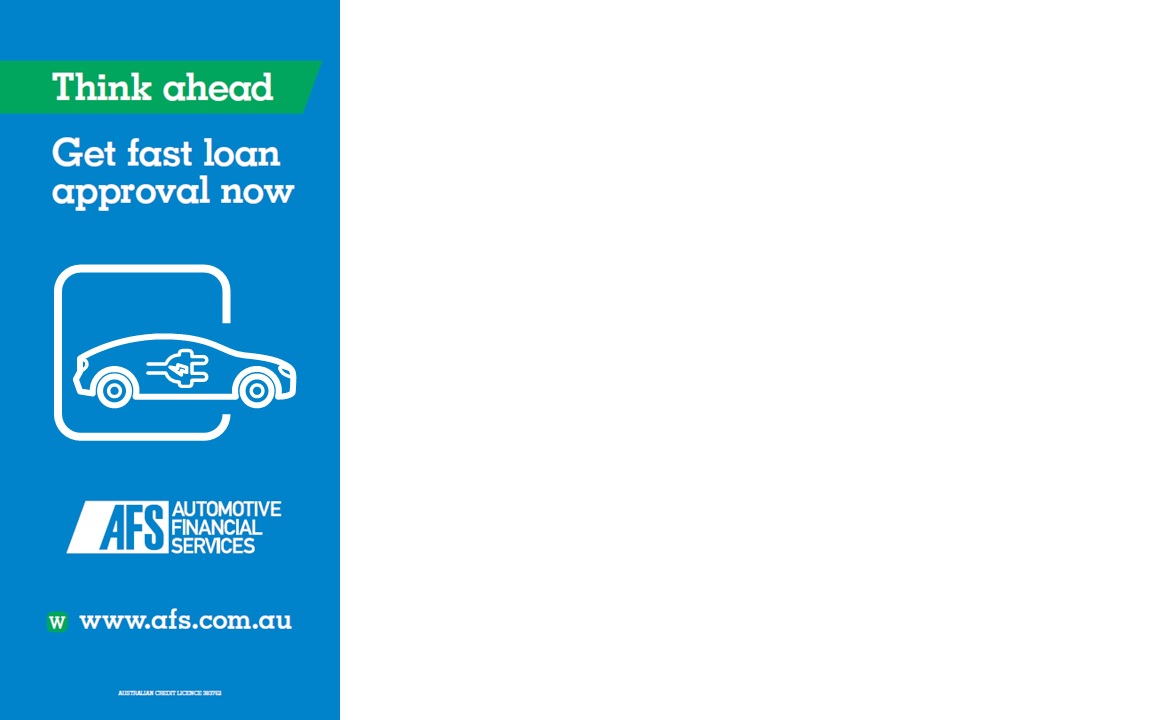 AFS is committed to understanding your requirements & objectives. At AFS we aim to provide you with a credit product that suits your needs and financial situation, and deliver the highest level of personal service efficiently, honestly and fairly. By offering flexible solutions tailored to your personal circumstances or those of your business, AFS can help you buy the car, boat, bike, caravan or light commercial of your dreams.
Striving to be a good corporate citizen, we believe in this "ever-changing" Auto Industry, AFS can offer sustainability for EV Customers. We are constantly working to develop our AFS Value Proposition and always striving to build True Business Value wherever possible via a strong and diverse Product Suite + tailored Customer solutions.
Special Low market rates available for AEVA Members & Partners!
Call Terri on 07 3387 1601 for more information.
Contact:
Nicole Barnard
Mezzanine, 310 Ann Street
Brisbane ,QLD 4000
Australia
(073) 387-1656
www.afs.com.au